Different types of edible roses can be used in a variety of ways. Let's look at some of the most popular types of edible roses, benefits and how to use them!
Jump to: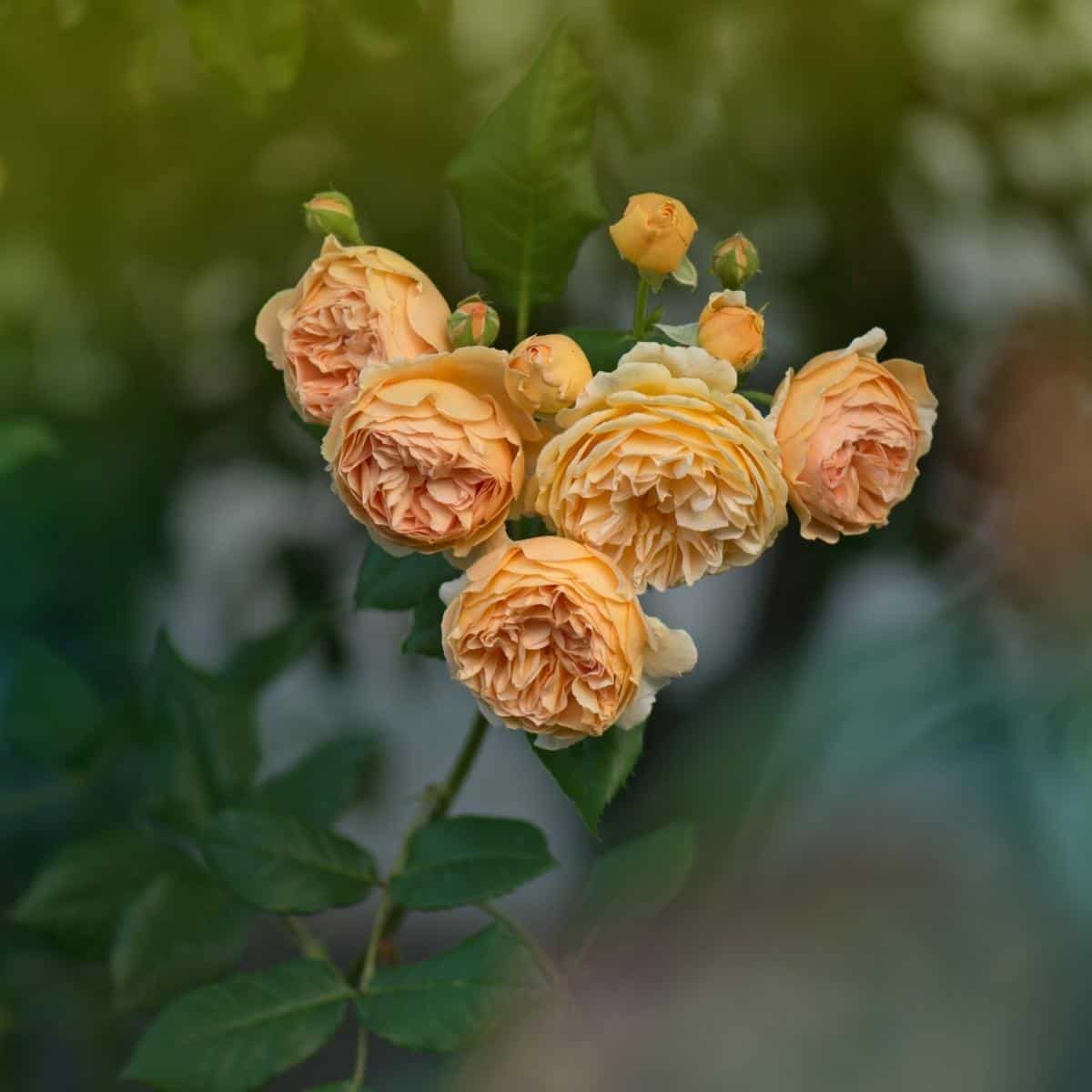 Are Roses Edible?
Not only are roses edible, but they're also delicious! All rose petals are edible, as are the leaves, hips and buds. Roses are part of the tasty Rosaceae family, which also contains apples, apricots, cherries and almonds. They're a great source of nutrients, particularly vitamins a, c and e, all of which help strengthen the immune system.
Rose petals taste a lot like their fragrance, delicate and slightly sweet, similar to strawberries in many ways. They're lovely tossed in salads, as a garnish, or muddled and used to make herbal teas. You can even use them to make jam, sauce and jellies!
If you want to try eating roses, it's safest to grow them yourself. This way, you can be sure they haven't been treated with toxic chemicals or pesticides or absorbed anything nasty from commercial fertilizers.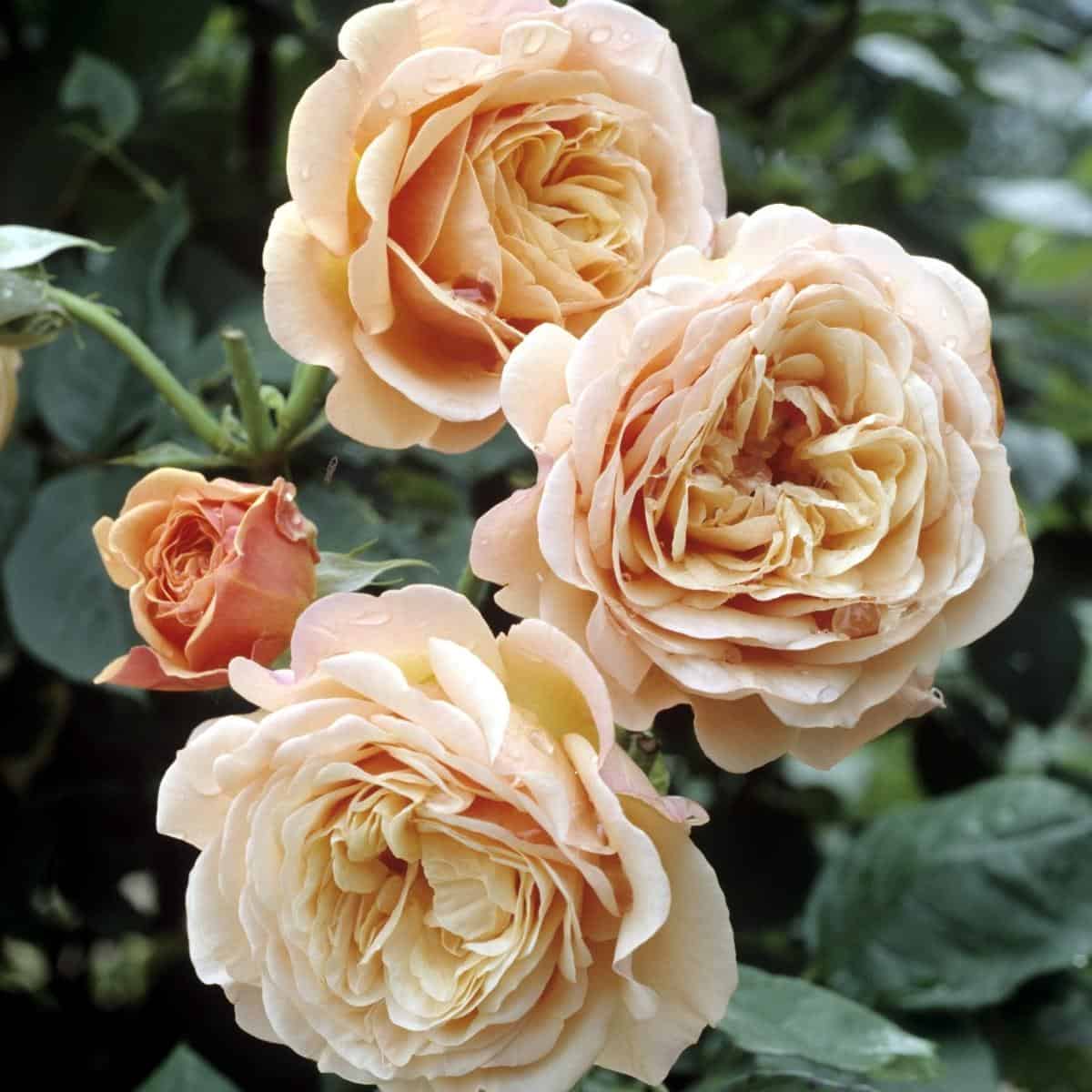 Types of Edible Roses
All roses are edible; however, in recent years, they have been bred for their looks rather than their taste, which means that some varieties of rose aren't as good for eating as others.
When choosing roses to eat, try to select varieties with an intense fragrance, which indicates a more robust flavor.
With eating in mind, David Austin bred his roses (David Austin Roses), so they all have incredibly aromatic flowers (which means more robust flavors), generally large hips and the ability to flower repeatedly. They also tend to be resistant to disease, which is excellent news when growing your rose garden!
Some of the most popular varieties of edible rose are:
Blanc Double de Coubert: Known for its intense fragrance, this cultivar of the species Rosa Rugosa produces double white flowers and has large orange-red hips. The hips are rich in Vitamin C and are excellent in teas, jams and jellies.
Lady of Shalott: Known for its beautiful yellows and pinks, the Lady of Shalott is more than an aesthetic addition to your garden. It has a gorgeous scent reminiscent of cloves and apples, making it the perfect addition to a warming cup of tea. It's also hardy and easy to care for - an excellent choice for more inexperienced gardeners.
Crown Princess Margareta: This climbing rose has vibrant orange blooms and a fruity scent that makes it a perfect addition to desserts.
Alba: Part of the species rosa moyesii, alba roses date back to the Middle Ages. They have large, silky white flowers and large orange-red hips. They are shrub roses and spread prolifically.
Woods' Rose: Also known as the common wild rose, this rose is native to North America and is often found growing alongside rocky streams, the edges of forests, open fields, and alongside trails and roadsides.
Parts of Edible Roses
Almost every part of the rose is edible, except for the thorns!
Rose leaves: With a slightly bitter taste similar to black tea, they won't taste good in a salad! However, they make a delicious caffeine-free tea that you can sweeten with a bit of honey. To harvest rose leaves, choose young, green leaves with the best flavor, and avoid any with black spots as this could indicate disease. Use your fingernails or clippers to remove them from the plant, and wear gloves if there are thorns.
Rose hips: Rose hips are a good source of vitamin C and antioxidants, and they are sweet and tangy; you'll want to try them! They're fabulous in rosehip jelly or when used to make syrups and sauces.
Always harvest rose hips when they are entirely orange or red, and no green remains. Use clippers to clip it away from the plant at the base, cut the hip in half and remove the seeds. You can freeze the seeds until you are ready to use them - this is a good idea if you don't have many rose plants and you're saving enough to make recipes.
Rose buds: Like concentrated pockets of rose flavor, rose buds are great in tea or as a flavoring. The best time to harvest these little beauties is when the bud is full and just about to open - similar to rose hips, clip buds at the base and wear gloves if there are thorns. Be careful not to remove too many rosebuds; you'll want to leave enough so your roses can flower!
Rose petals: Last but by no means least, the petal. Rose petals can be added to teas (although it's best to add them with rosebuds, as they aren't as flavorful), salads, chopped into a sorbet or used as a colorful garnish. To harvest, simply pull them from the base of the petal.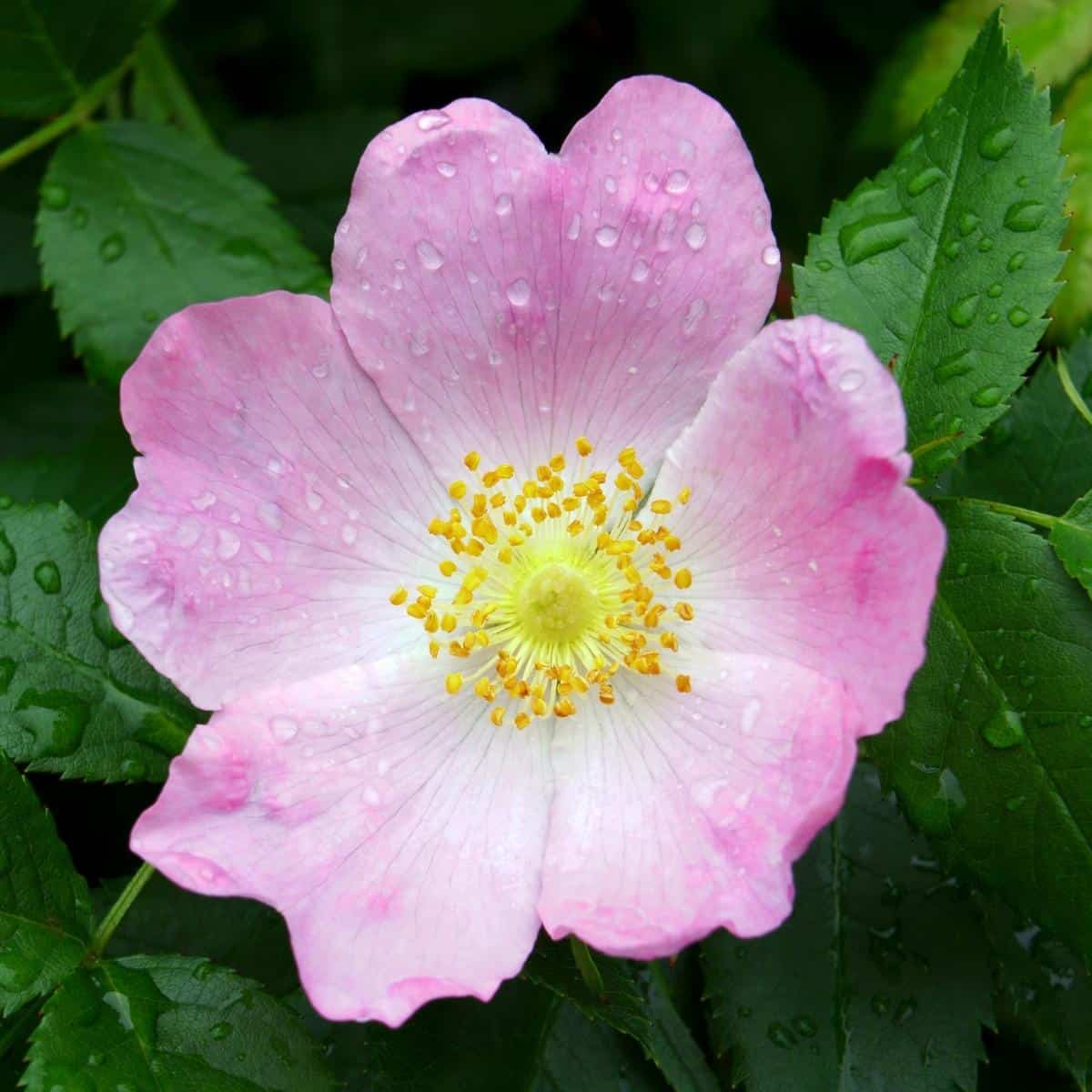 Edible Rose Benefits
Edible roses have been used in traditional medicine for centuries, and they have many beneficial qualities:
Roses contain polyphenols, a type of antioxidant that helps mitigate the effects of free radicals and help prevent disease.
Rose tea is used in Chinese medicine to help with menstrual pain, and studies have shown that it helps to alleviate discomfort and to help with psychological health and wellbeing.
Rose, notably rose tea, can help alleviate symptoms of stress and promote relaxation.
Roses are an excellent source of Vitamins A, C and E, and Iron and calcium.
Including rose in your diet may help to promote healthy digestion.
Rose is an anti-inflammatory that helps prevent disease and promote good mental health.
How to Use Edible Roses
There are so many delicious rose recipes to choose from! Some simple ways to incorporate edible roses into your diet are:
Add rose petals to hot chocolate to give it a delicate, floral taste.
Make a tea from leaves, hips or petals.
Add rose petals as a garnish to your favorite salad dish.
Make rose hip jelly or syrup for baking.
Making rose petal jam.
Adding rose hips and petals to a cocktail!
Use in cake decoration or sprinkle over ice cream.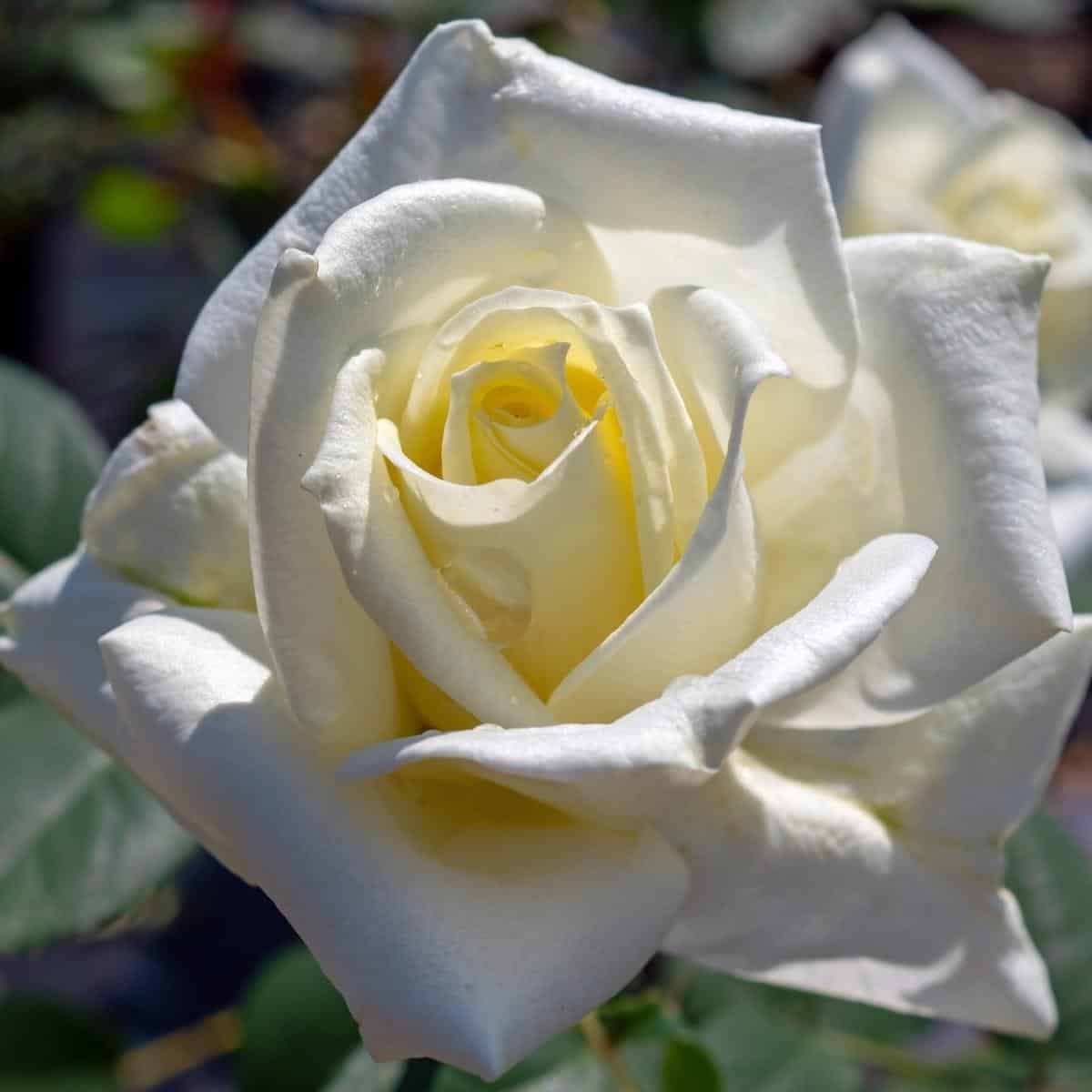 Frequently Asked Questions
Are grocery store roses edible?
I wouldn't recommend eating rose bouquets from the grocery store as there's a high chance they will have been treated with toxic pesticides. Also, those roses are bred for appearance rather than flavor, so they won't be as tasty as roses intended for eating.
Are all wild roses edible?
All roses are edible. However, it's essential to be mindful that even in the wild, roses may have been treated with toxic pesticides by the landowner, so be sure to check for this. 
Where to buy edible roses?
You can buy edible roses in health food stores, from a florist or online! Or, add roses to your garden and enjoy the beautiful colors and flavors of fresh flowers at your doorstep.
You Might Also Like