Beeswax vs soy wax! What are their differences? Is one better than the other? Let's dive in and find out, shall we?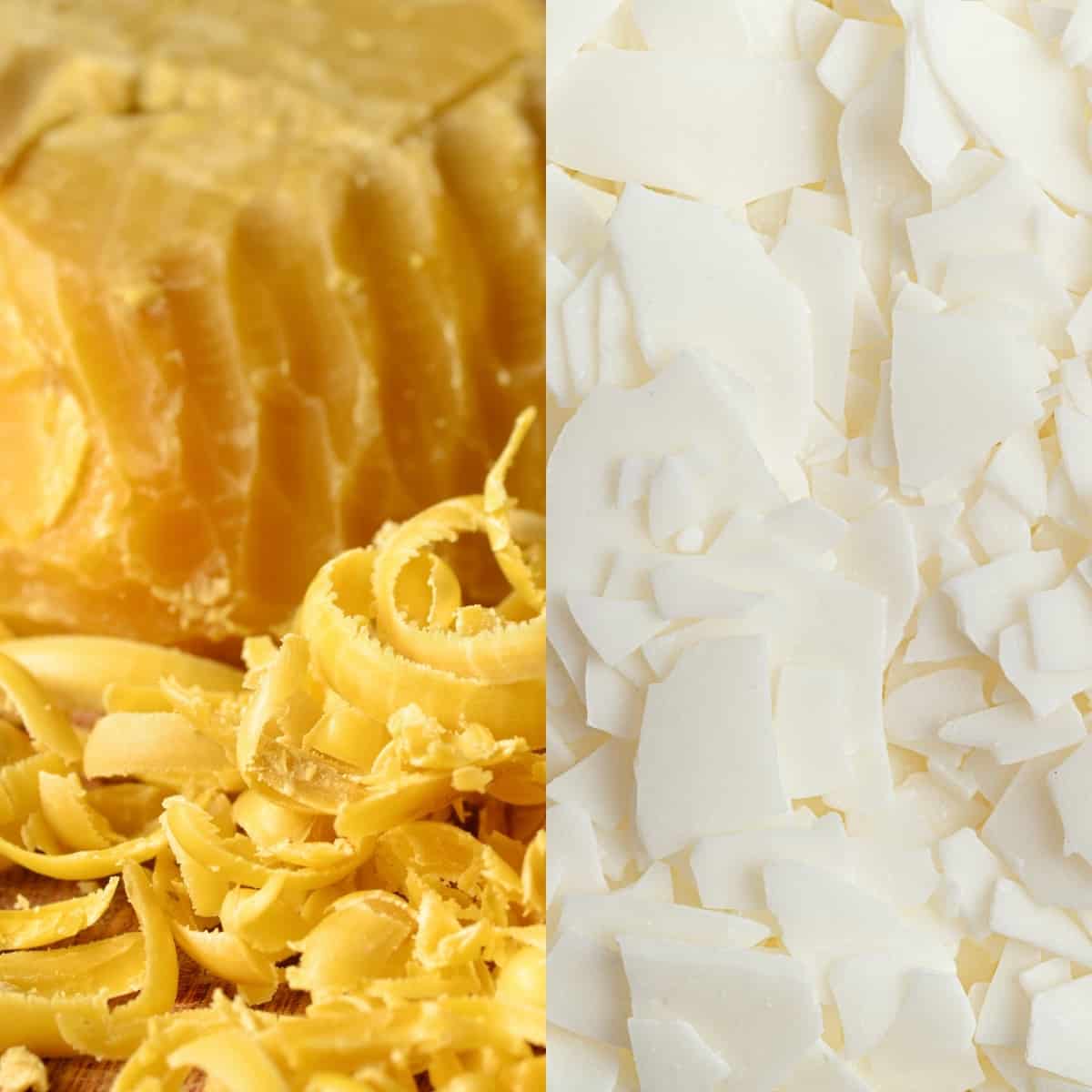 Jump to:
What is Beeswax?
Beeswax is the material honey bees use to produce their honeycombs. It basically the great building block of a hive and also protects the beehive. Worker bees excrete beeswax from glands located in their sternums. Beeswax is known as a natural plastic with a low melting point that contains both a mix of fatty acids and long-chain alcohols. It has waterproofing and lubricating properties, comes in a variety of shades from white to dark yellow and has a myriad of uses. You can buy it in block or pellet form. It is considered vegetarian.
What is Soy Wax?
Soy wax is a hydrogenated oil made from soybeans. Due the processing of the hydrogenated soybean oil, it is solid at room temperature. It has a lower melting point and is white in appearance. You can buy it in pellet or flakes form. It is considered vegan and comes from the same source as tofu.
Beeswax and Soy Wax Differences
When it comes to candles, beeswax is often used as is, whereas soy wax is often blended with a small amount of paraffin wax to help retain any fragrances used in a scented soy candle. There is some evidence that paraffin candles are rather toxic due to the black soot they emit and its being a byproduct of petroleum production.
When used in candle making, a beeswax blend usually burns longer than soy wax.
Soy wax is usually cheaper and more cost-friendly than beeswax.
Soy wax is commonly made from genetically modified soybeans and soybeans treated with chemicals and pesticides making many soy wax candles slightly more toxic in nature.
Beeswax is very natural, minimally treated and non-toxic, making it a great choice for a clean burning beeswax candle, and also a great choice for those that suffer from asthma or allergies of any sort.
The verdict is out as far as which wax has the least environmental impact. Beeswax production can disrupt bee colonies, but the production of soybeans, soy products and the soy industry has a deforestation impact.
Beeswax releases negative ions, which helps purify and also has a naturally sweet and pleasant scent.
Beeswax candles produce a warm, golden flame, whereas soy wax candles produce a cooler-toned white flame.
Common Beeswax Uses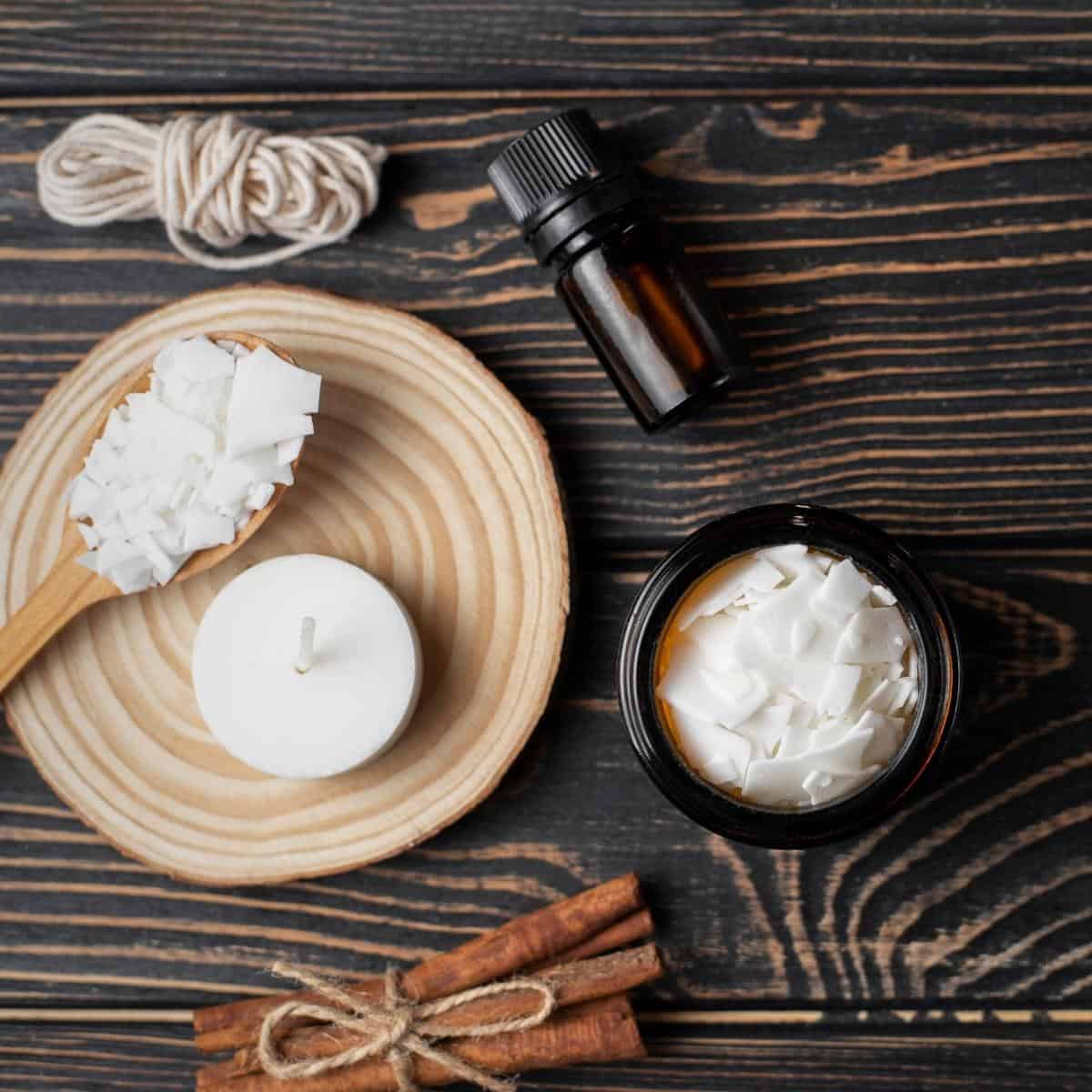 Common Soy Wax Uses
Frequently Asked Questions
What is the healthiest wax for candles?
When it comes to various types of wax, pure beeswax candles produce a cleaner burn, with less toxins and makes for a more eco-friendly candle, so long as cotton candle wicks are used.
Which is better beeswax or soy wax?
As outlined in our post, the verdict is still out and like many things, it will depend on where and how the wax is sourced and used.
You Might Also Like
In Conclusion
All in all, it is best to do your own research and try to responsibly source any wax you may purchase, whether it be soy wax or beeswax. Both have their pros and cons, but can be used interchangeably in many instances.