This natural homemade gluten-free playdough recipe is made with edible, non-toxic ingredients, including freshly harvested peppermint leaves for a fun sensory-rich playdough experience! Learn how to make this easy gluten-free play dough + learn all about the benefits of this healthy and beneficial indoor activity! This nature-inspired crafts activity will please the pickiest of kids, and ease your worries with its safe and wholesome ingredients!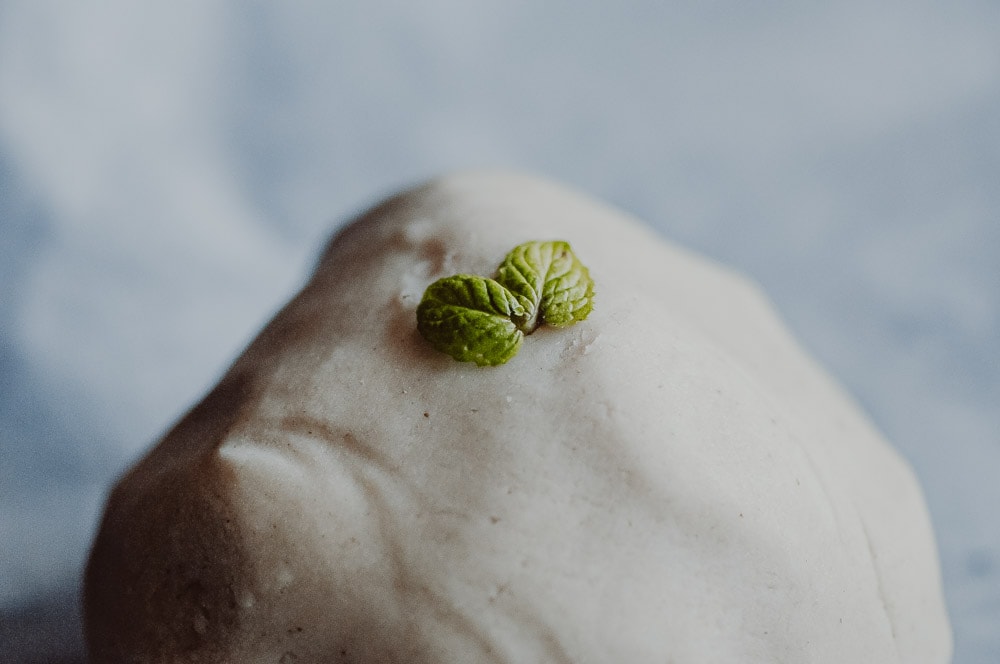 This easy gluten-free playdough recipe is infused with soothing and refreshing fresh peppermint leaves for an extra therapeutic touch!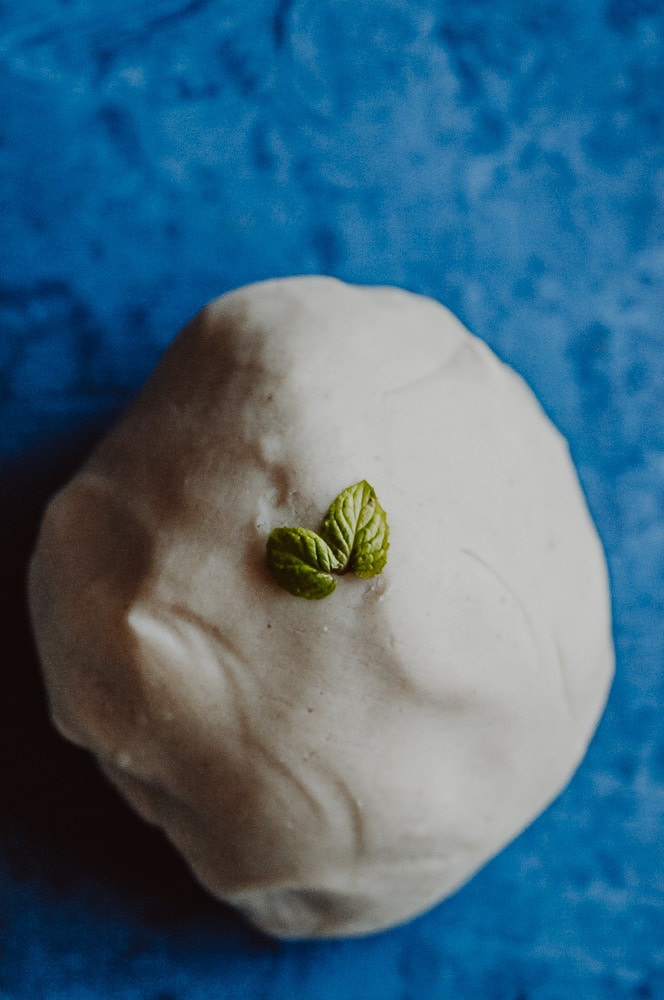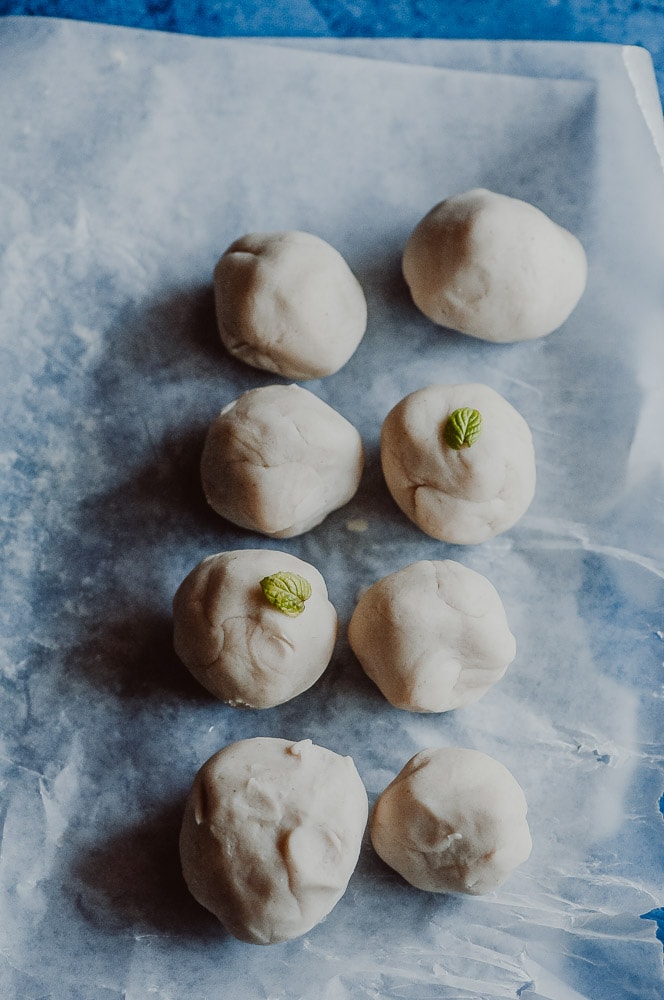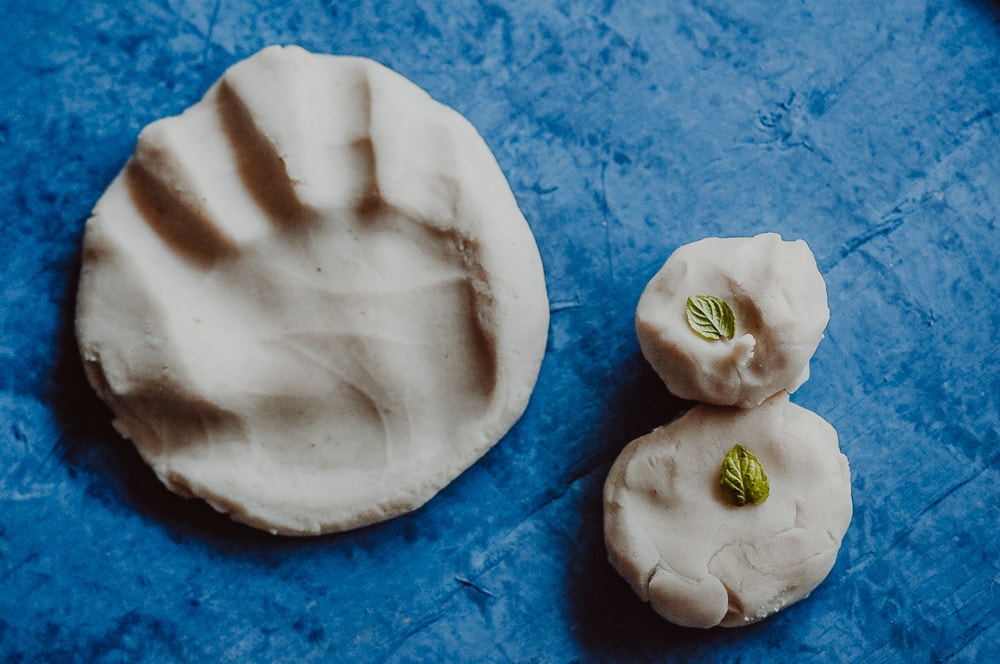 This Peppermint Play Dough is:
Super easy to make.
Filled with healthy, easy to find, non-toxic ingredients.
Safely edible.
Super smooth and squishy.
Smells divine, thanks to peppermint!
Fun to make and use.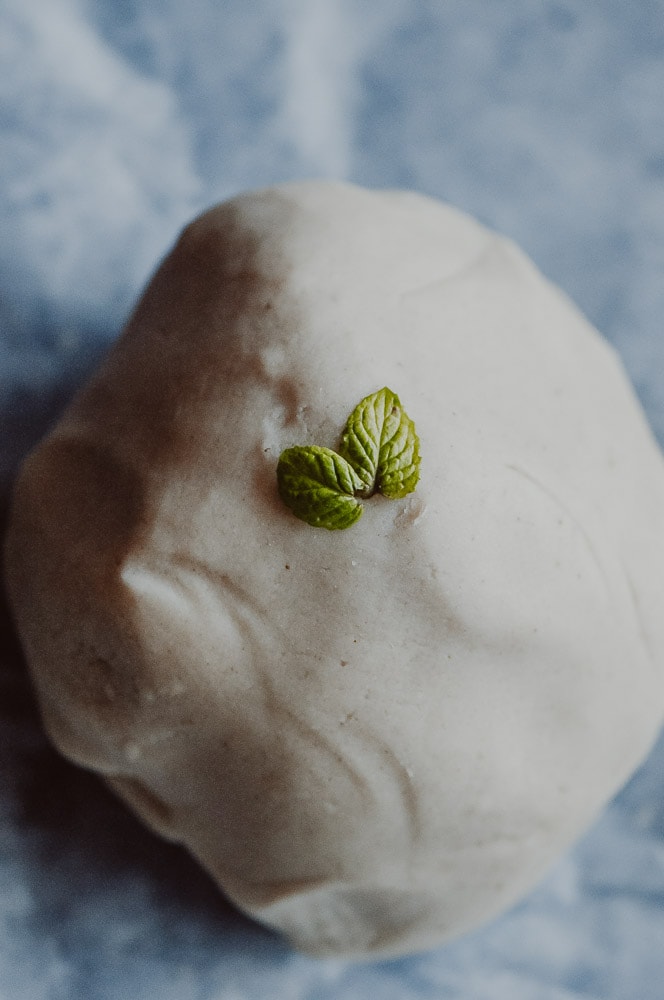 What are the benefits of playing with play dough?
It encourages creativity, curiosity and the use of imagination.
Play dough helps children develop fine motor skills.
It provides a calming and soothing therapeutic sensory experience.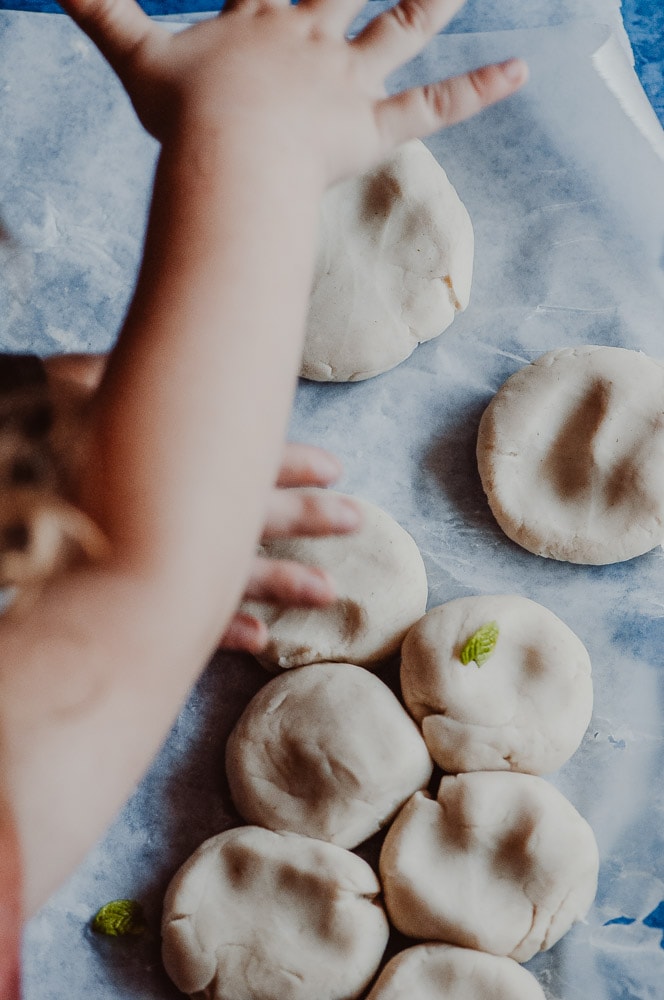 If you are looking for a dough that can be used for ornaments and the like, check out this salt dough recipe.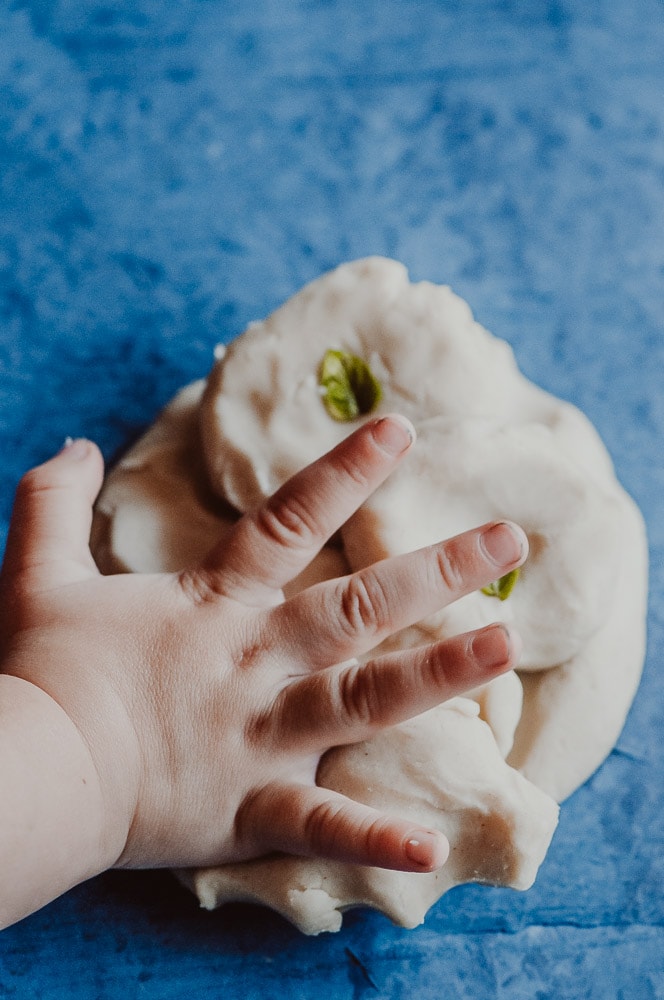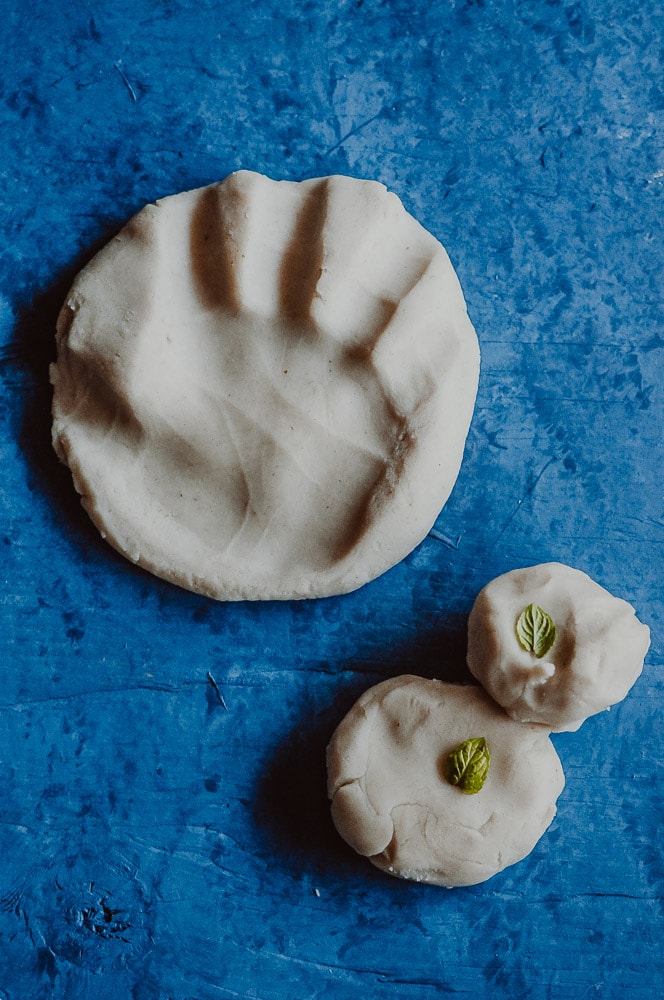 What do I need to make Edible Gluten-Free Play Dough?
See 'Tips' section down below for suitable substitutions.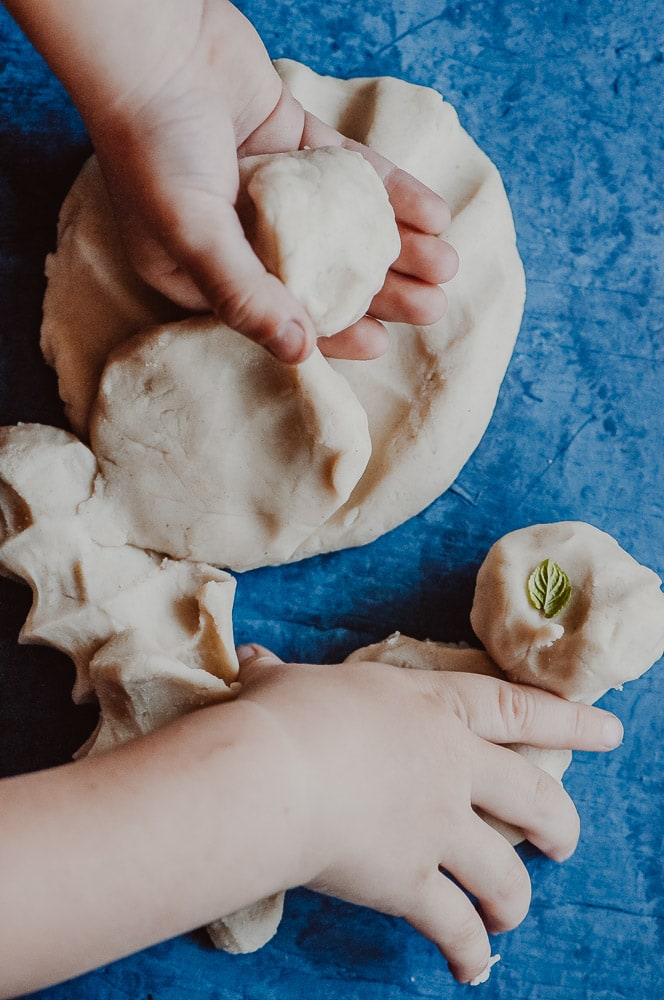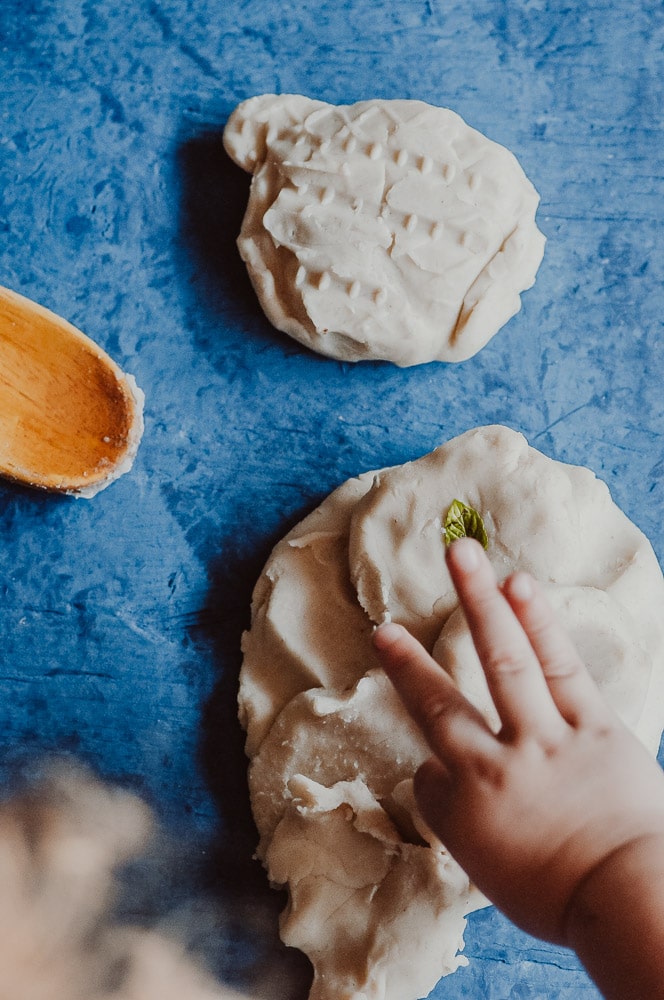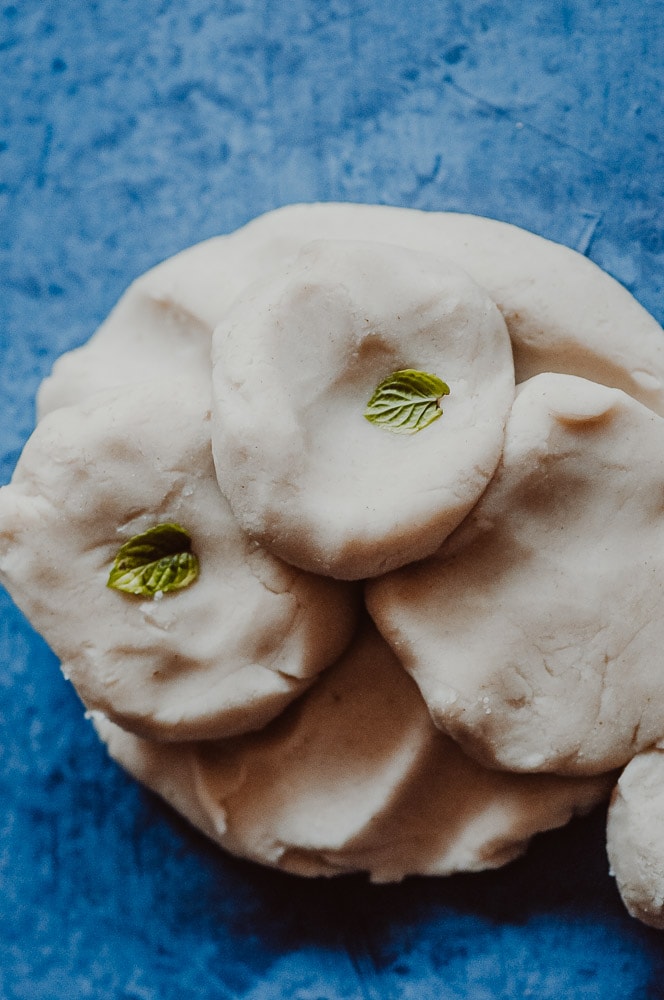 How-to Make Gluten-Free Peppermint Play Dough
In a large bowl combine flour, salt

and cream of tartar. Mix. Set aside.

In a blender

or food processor, combine water, mint leaves and oil. Blend until the leaves have mostly disappeared and you have a light green water.

Heat the water mixture over medium-high heat until it just comes to a boil.
Turn off heat and stir in flour mixture. Mix until all is combined thoroughly. Let cool.
Once the mixture is cool enough to handle, dump onto a cutting board and knead until it is smooth and elastic.
Use right away or store in covered in the fridge for up to one week.
See the 'Tips' section down below for more information.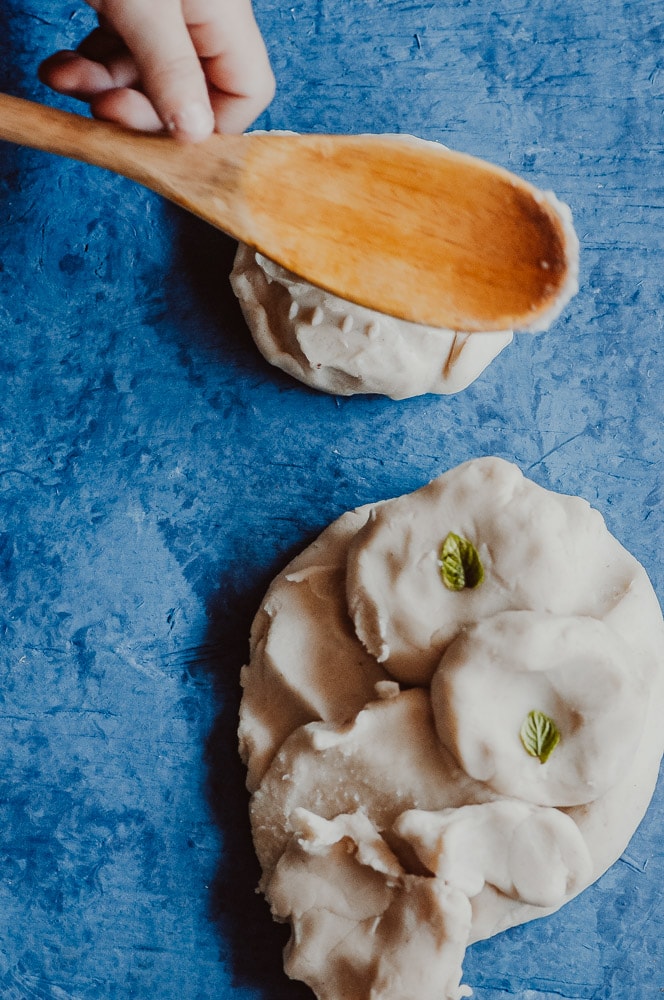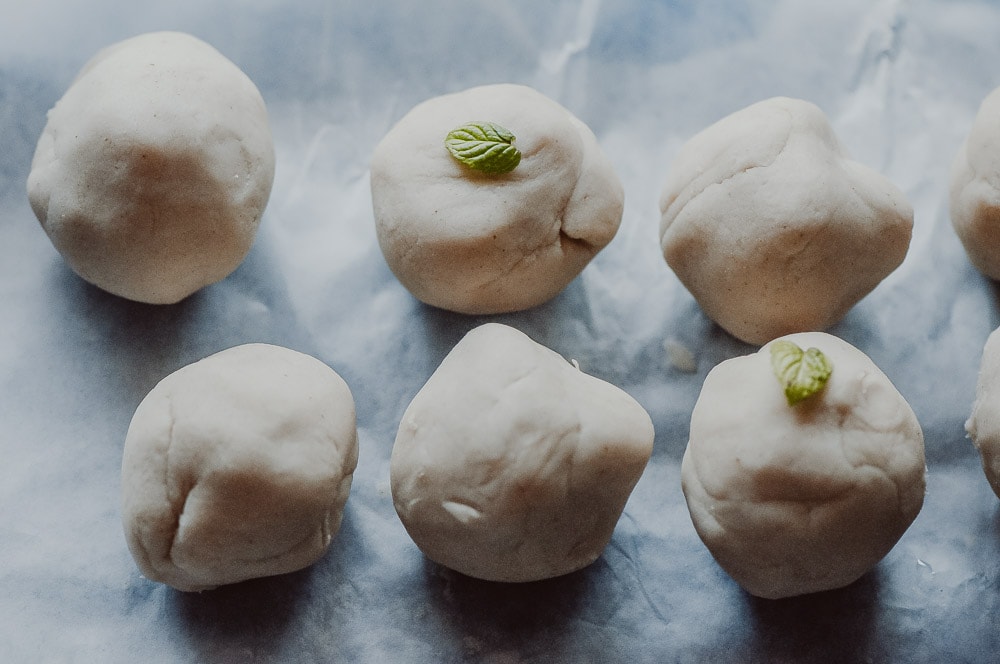 Tips and Variations for Making Edible Gluten-Free Play Dough
Cream of tartar is optional in this recipe. I find including it makes the play dough last a little bit longer and makes it slightly more elastic, but it is not a huge difference, therefore completely optional.
I have only tested this recipe with brown rice flour

, so I do not recommend replacing it with anything else.

I find adding oil creates a smoother, more easily workable dough, but you can leave it out in a pinch!
We like the natural look and color of this dough as it really works great for kids wanting to copy their parent's baking in the kitchen, but in a pinch, you can add any of the following to the water mixture for colored dough

: 2 teaspoons

turmeric

for yellow-orange, 1 handful of spinach for green, 1 teaspoon

beet powder

for pink, 1 tablespoon

beet powder

for purplish-red, 2 teaspoons

blue butterfly pea powder

for blue

, which is perfect for boy baby shower themes.
Feel free to add a larger amount of fresh peppermint for a more strongly scented dough. A little or a lot works well in this recipe.
This dough stays moist and workable when left out for about 8 hours at a time. Any longer, store covered in a cool, dry place like the refrigerator. We find this dough lasts around 1 week when stored.