Bath truffles are lovely treat when you are enjoying a hot, relaxing bath. And it is even better when you know how to make a rosemary bath truffle recipe yourself, ready for whenever you need one.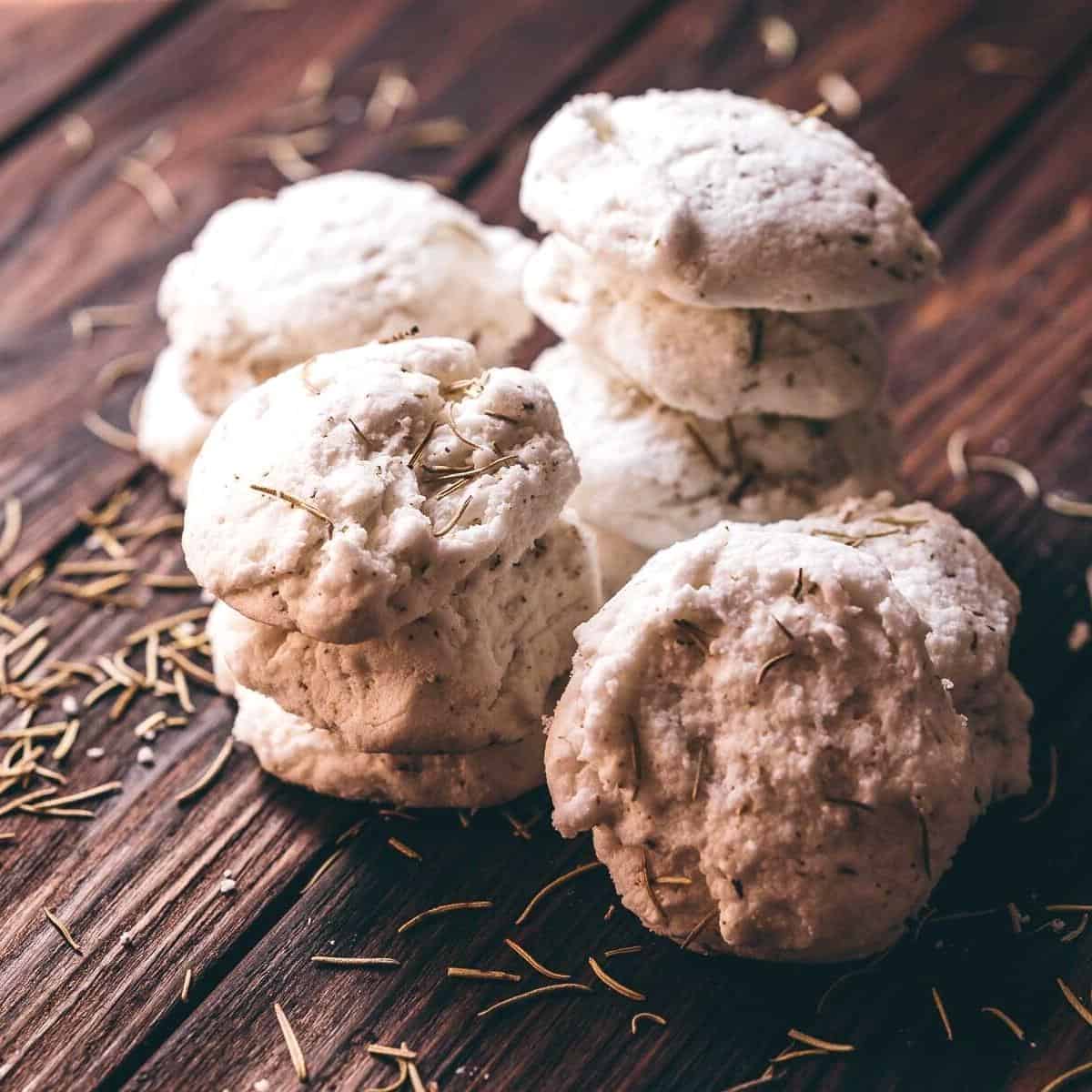 Jump to:
Why You Will Love This Recipe
If you love bath bombs but are looking for something a little bit different, then you need to try a bath truffle! These little balls of goodness work in the same way as bath bombs, simply pop them into your tub and let them do their magic with bubbles everywhere.
But what sets them apart is that they're packed full of nourishing oils and butters, so not only will they leave your skin feeling silky smooth, but they'll also help to relax your whole body, taking your bath soaks to the next level!
And because they smell amazing, you'll feel like you've just stepped out of a spa! So next time you need some pampering, reach for a DIY bath truffle and enjoy a luxurious soak.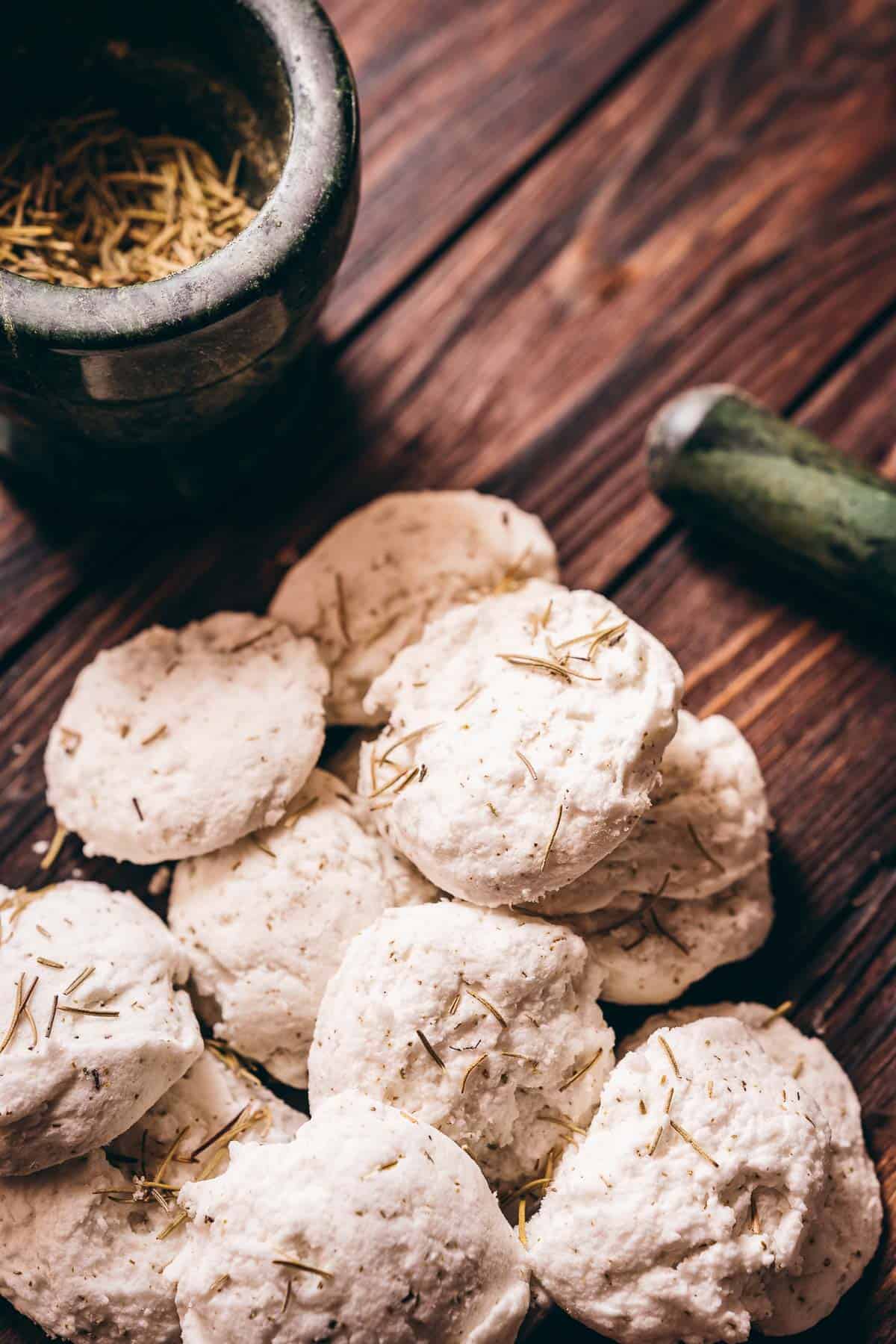 Ingredient Notes
Baking soda: Sodium bicarbonate, often known as baking soda, is a natural mineral that helps to neutralize acids in the skin. When used in a bath truffle, baking soda can help to soften and revitalize the skin.
Citric acid: Citric acid is a natural compound found in citrus fruits. It helps produce the fizzy foam these bath truffles make when they contact water. It can help remove any build-up of oils or dirt and acts as a natural exfoliator.
Dried rosemary: Dried rosemary is a great herb to use when making bath truffles. It helps to improve blood circulation, which can leave your skin looking healthy and radiant. Plus, the anti-inflammatory properties of rosemary can help soothe any irritation or inflammation you may have on your skin.
Mango butter: Mango butter can be used as a natural moisturizer. It is a good choice for people with dry skin, eczema, or psoriasis. You can also make this another butter such as shea butter or cocoa butter, if need be.
Castile soap: Castile soap is a type of soap that is made from vegetable oils. It is a great choice for people who have sensitive skin, because it is gentle and non-irritating.
Vegetable glycerin: Adding vegetable glycerin to your rosemary bath truffles will help keep them from dissolving in the water. This will help the truffles last longer, and provide a more luxurious bathing experience.
How to Make Bath Truffles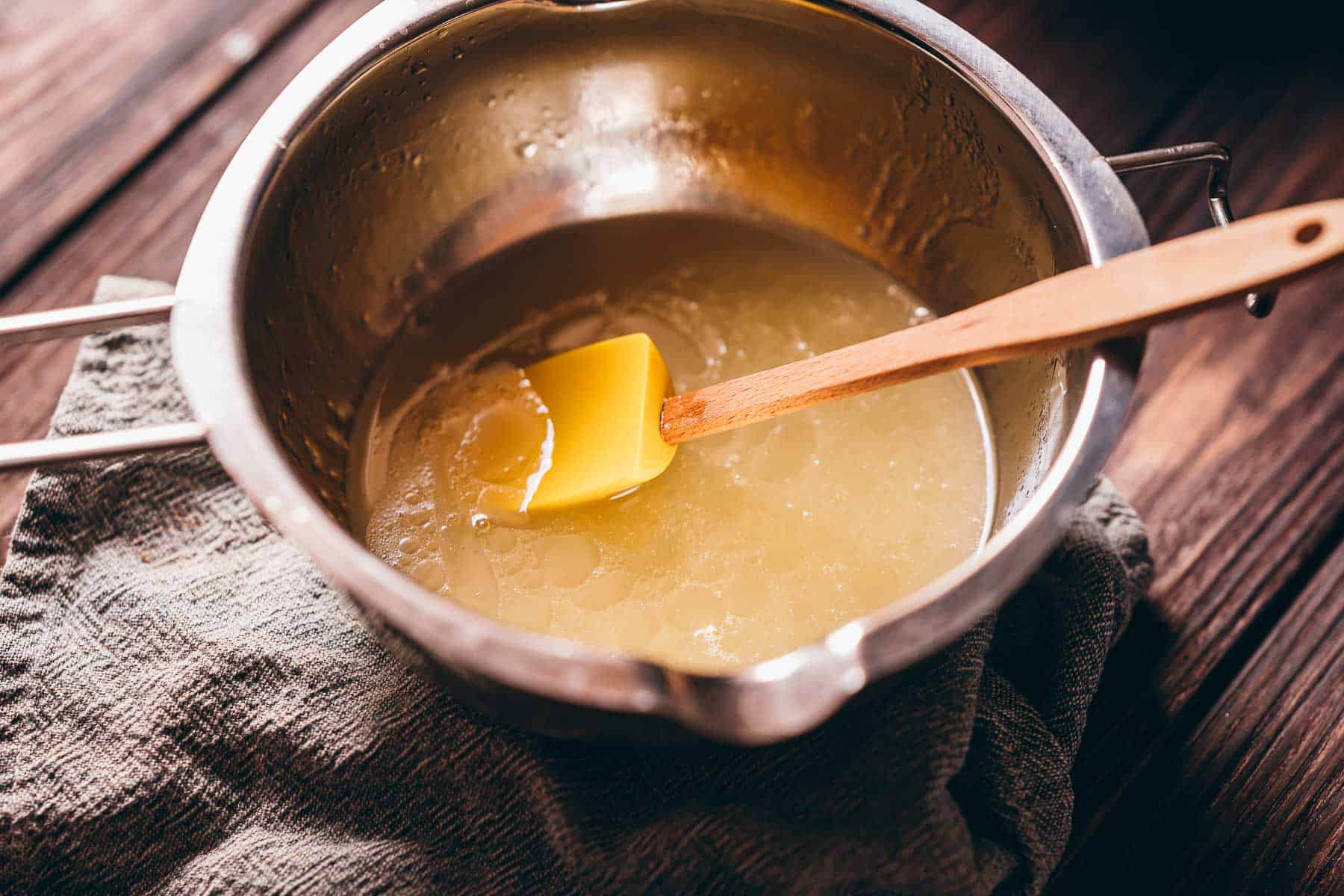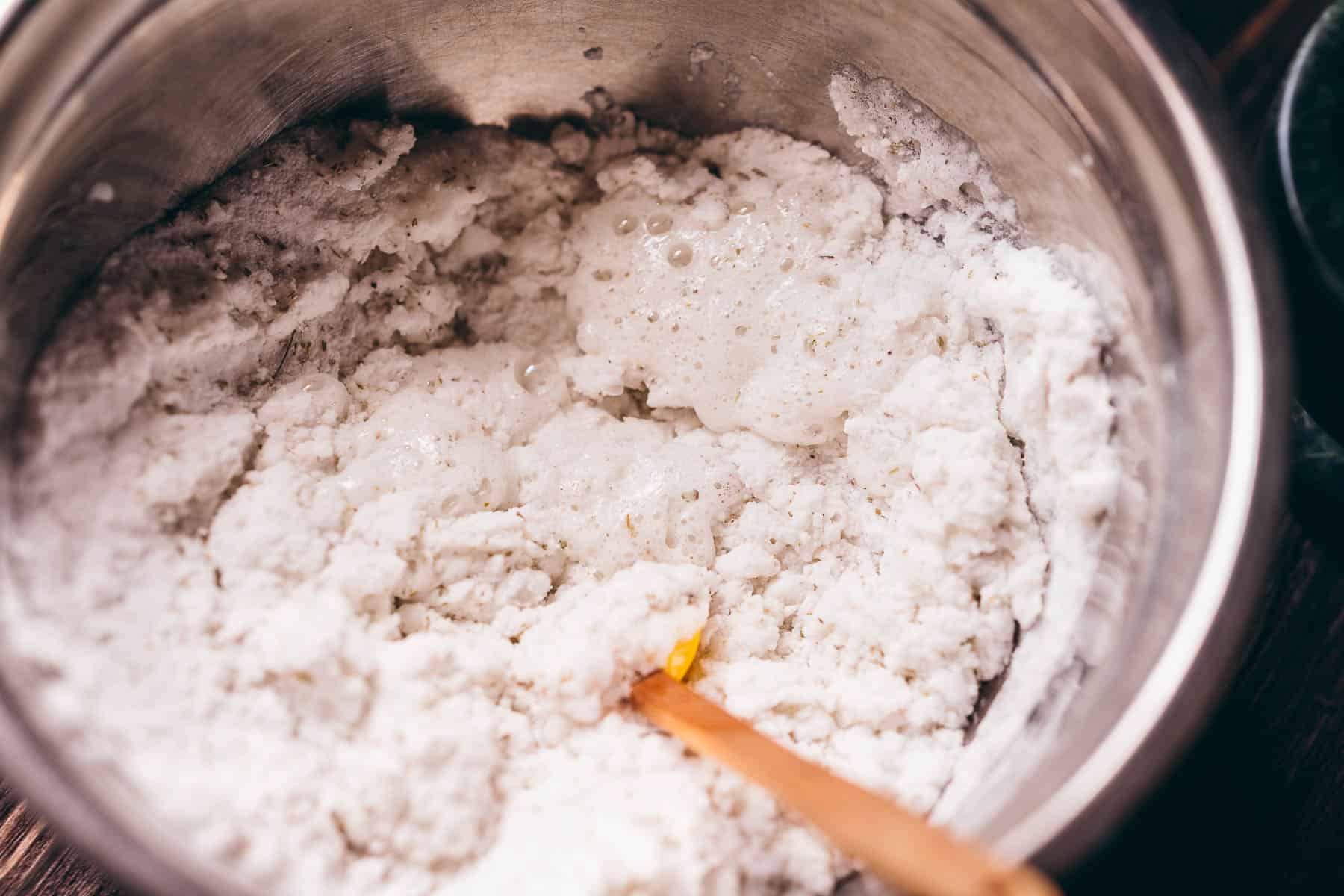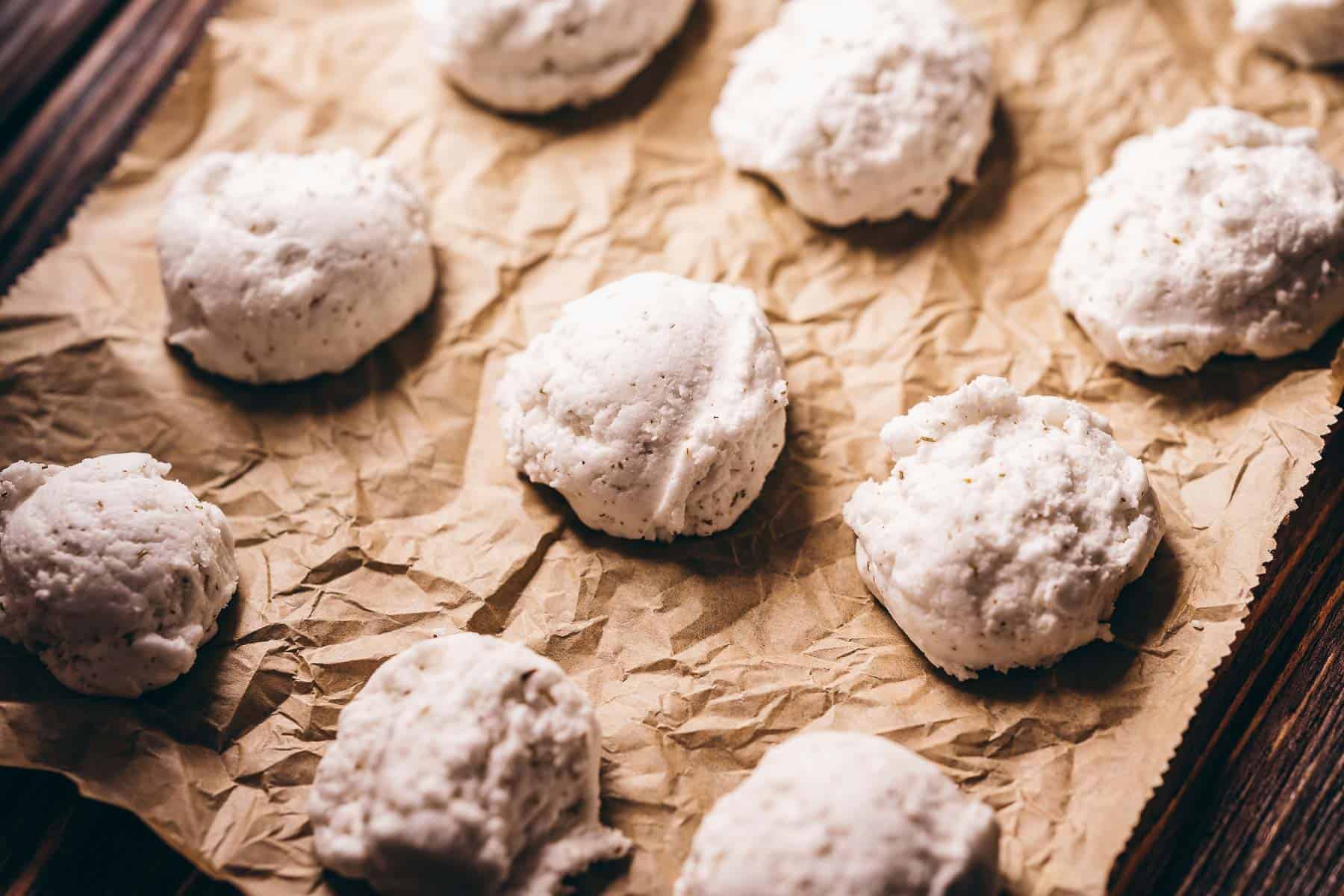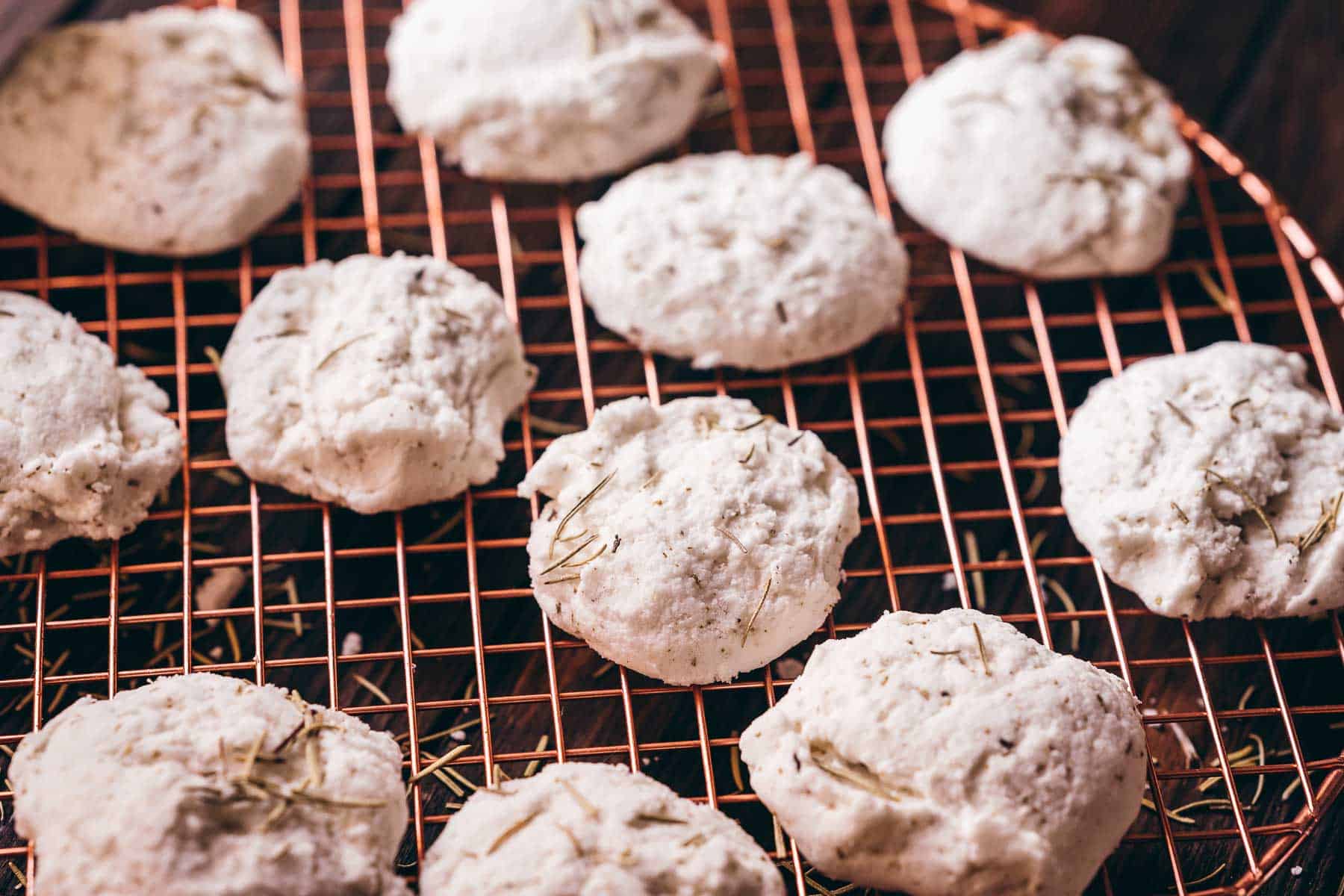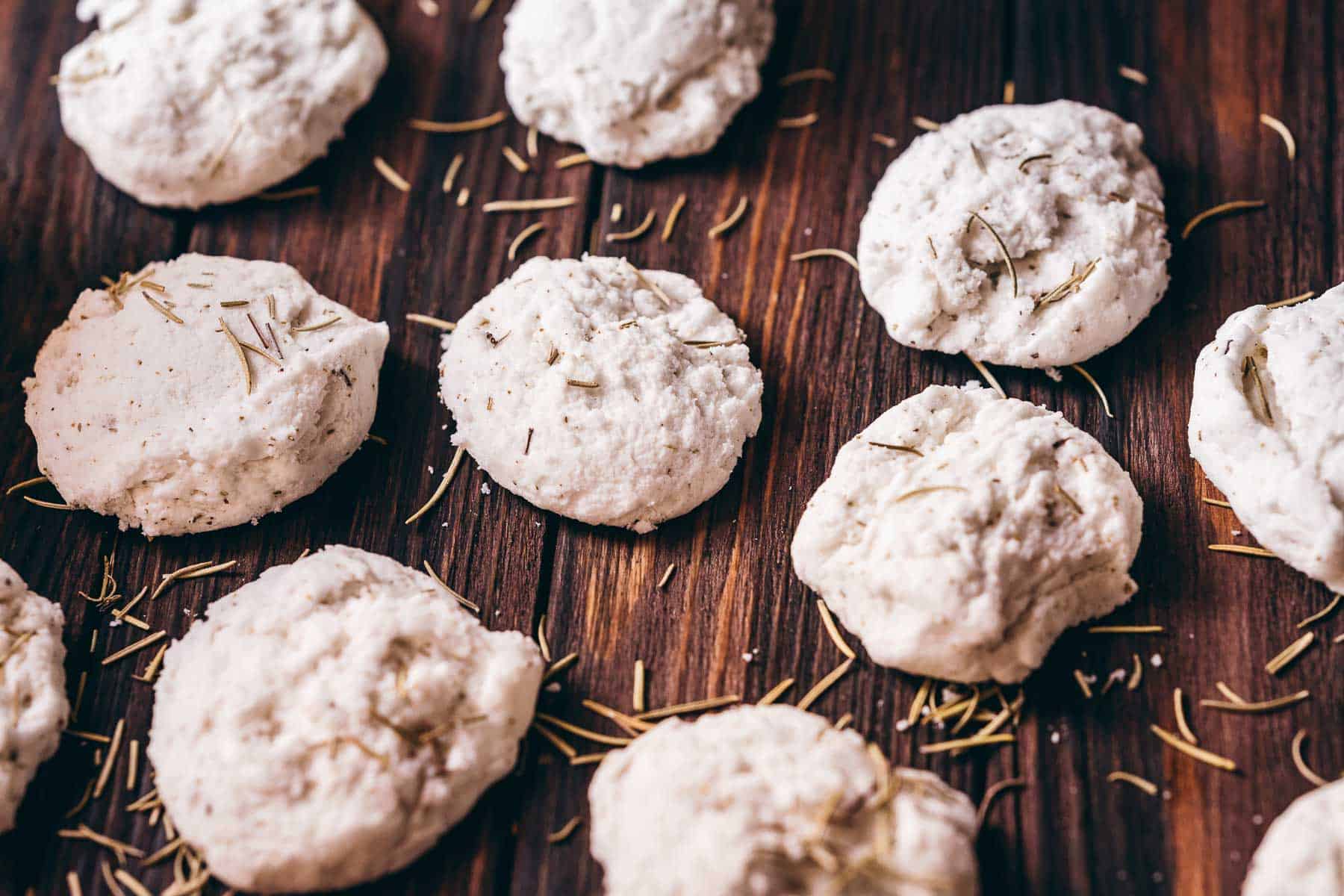 In a mixing bowl, stir the baking soda, citric acid and rosemary together until the powders are fully combined.
Melt the mango butter in a double boiler over low heat.
Remove the mango butter from the heat and, while it's still hot, add the castile soap and glycerin. Whisk thoroughly.
Stir the liquid ingredients into the dry ingredients, a little at a time, until the mixture resembles wet sand.
Using either a cookie scoop or ice cream scoop, take dollops of the dough mixture and put them onto parchment paper. Let sit for 4 hours or more, ideally overnight.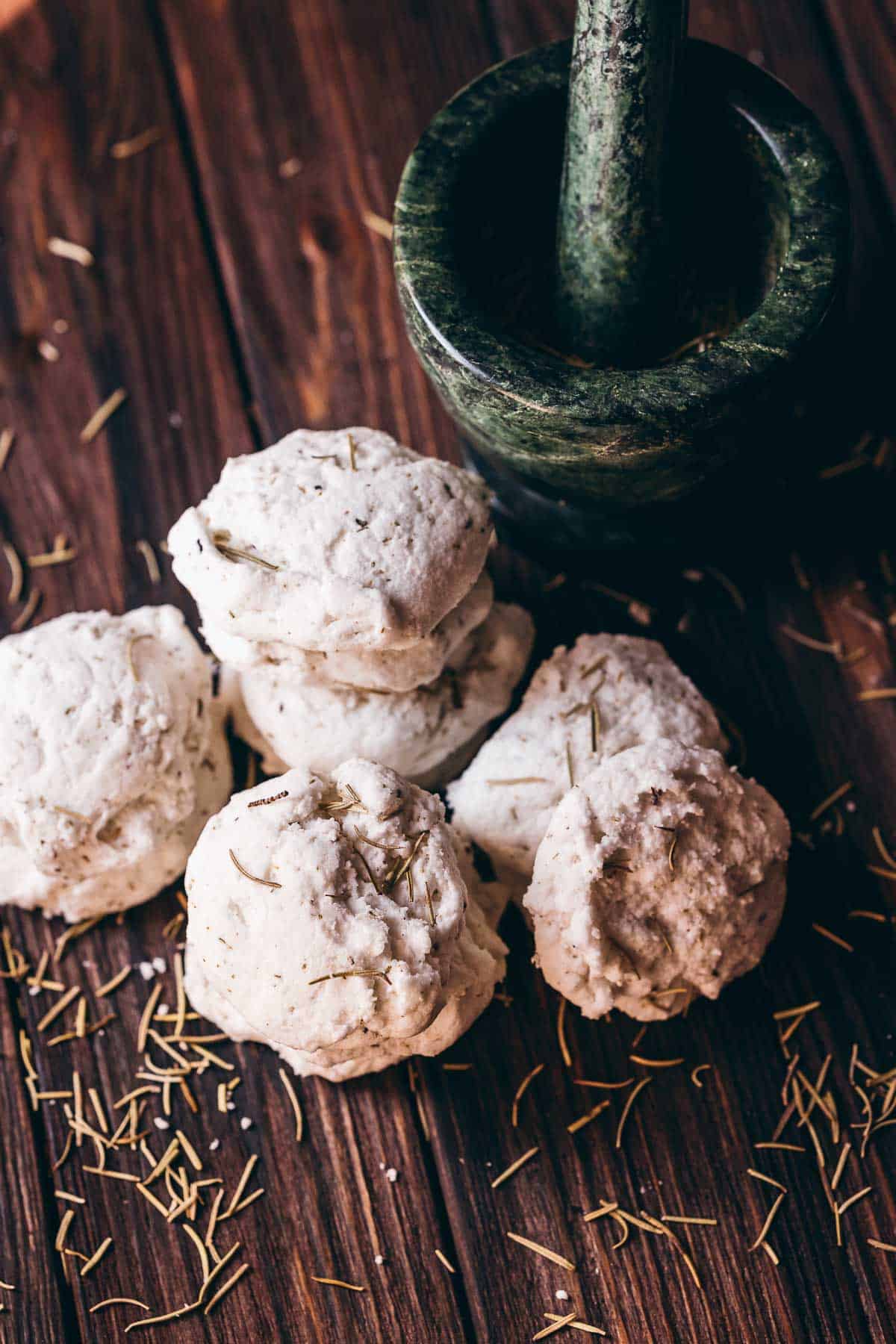 How to Use Bath Truffles
Add one or two of the bath truffles into your bath water while the faucet is running and enjoy a relaxing soak while they fizz gently in the hot water.
You can also sprinkle on some decorative ingredients such as dried flower petals or some rosemary leaves. Pop them in a small box, tie them with ribbon, and they make a perfect birthday or Christmas gift for a bath fan!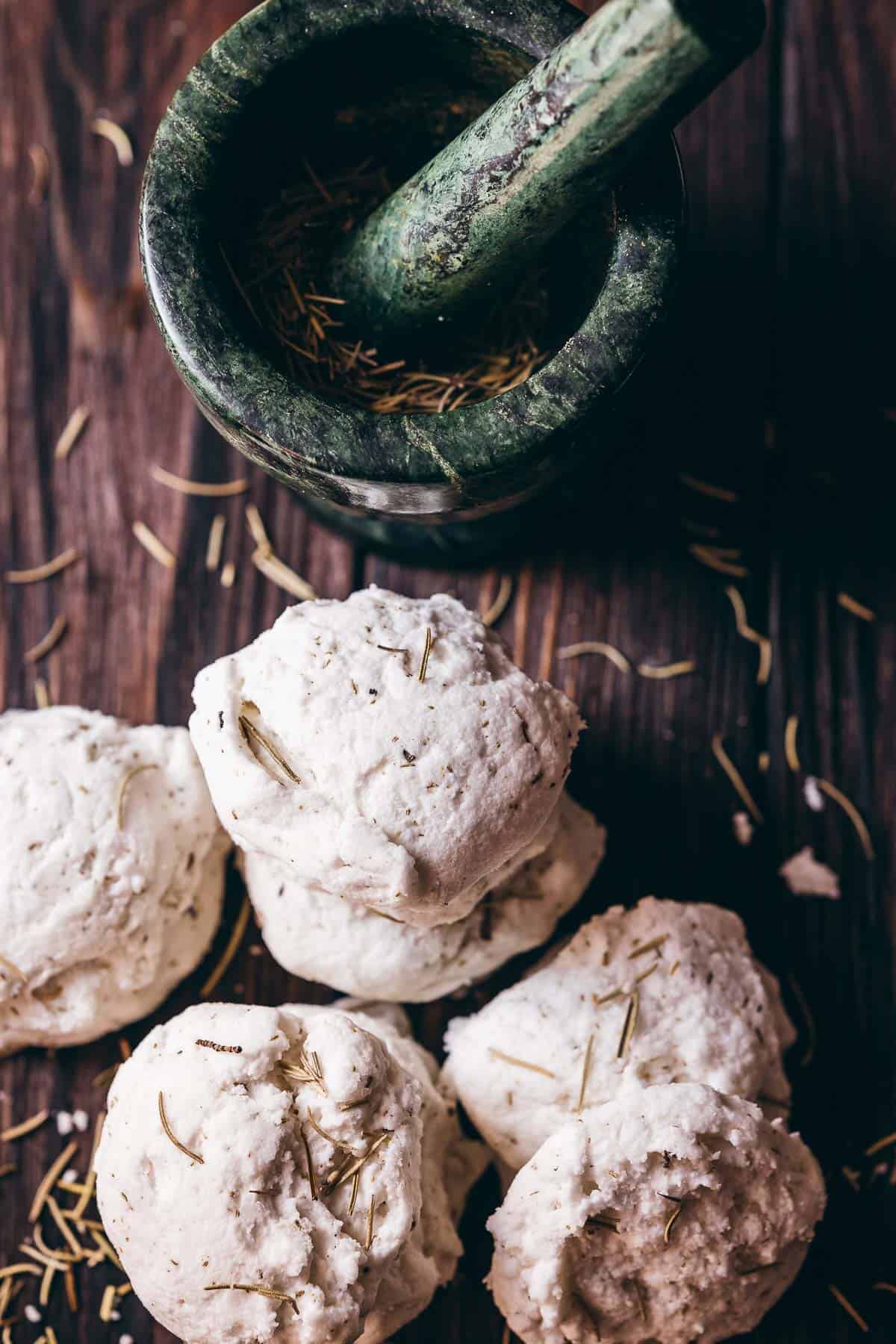 Storage
Keep your bath truffles in an airtight container until you are ready to use them. You can also wrap them in some wax paper if you are worried your homemade bath truffles might stick together. Store them at room temperature.
Frequently Asked Questions
What is the difference between a bath bomb and a bath truffle?
When it comes to taking a relaxing bath, there are many different ways to enhance the experience. One popular option is to add a bath bomb or bubble bar and another is a bath truffle. But what exactly is the difference between these two products?

Both bath bombs and bath truffles are typically made with a mix of baking soda, citric acid, and essential oils. When they come in contact with water, they fizz and release soothing aromas. Bath bombs also often contain colorants and other ingredients that can change the color of the water.

Bath truffles, on the other hand, are usually just made with natural ingredients that melt into the water and leave your skin feeling soft and moisturized.
So if you're looking for a fun way to add some color and scent to your bath time, go for a bath bomb. If you're looking for something that will leave your skin feeling refreshed and hydrated, try a bath truffle!
How long does it take for bath truffles to dry?
Depending on conditions, truffles can be dry in as little as 4 hours. However, it is better to leave them to dry properly for 24-48 hours or more before using them. This will help to prevent them from crumbling and losing their shape. Once they are completely dry, they can be stored in an airtight container until you are ready to use them again.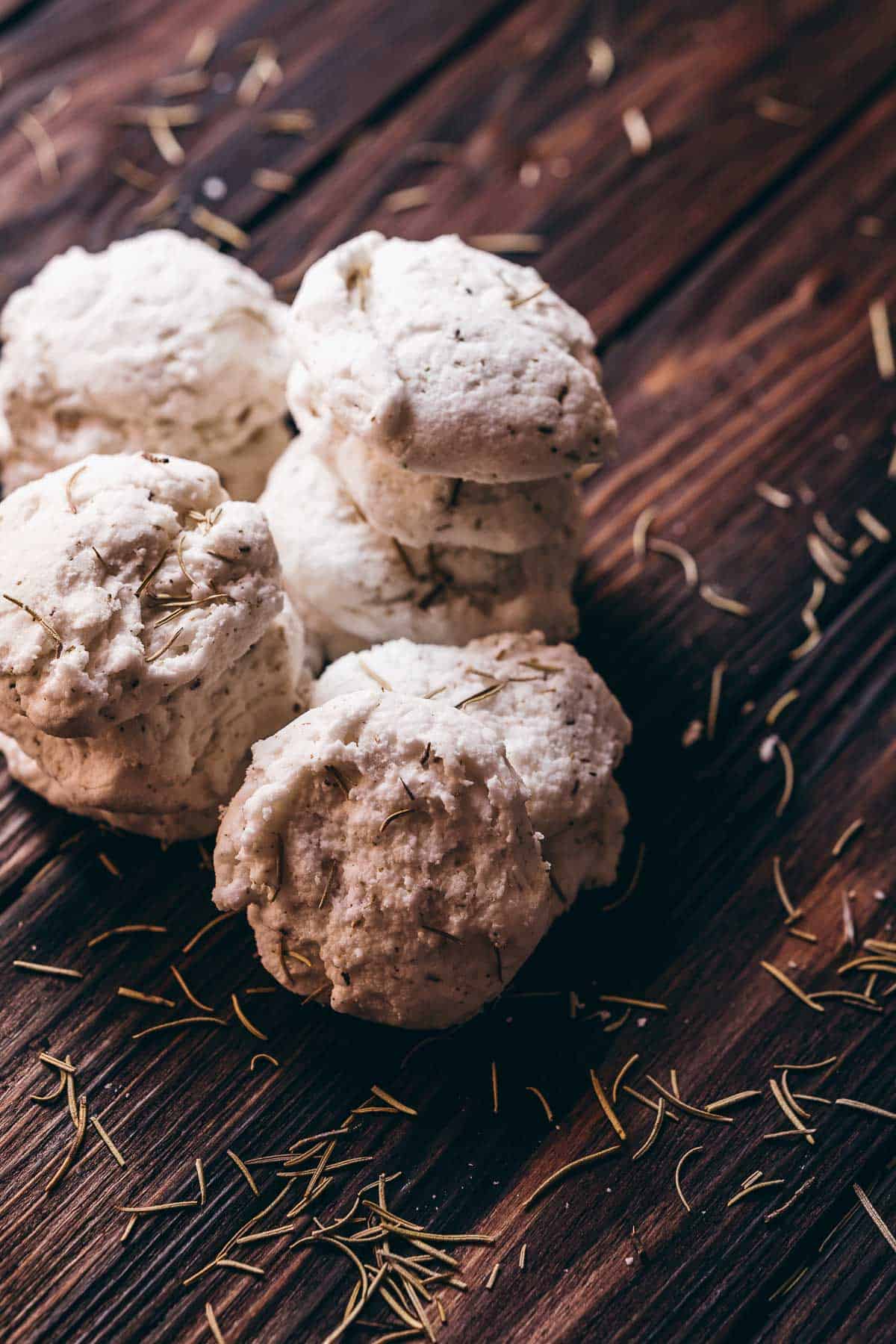 You Might Also Like
Rosemary Bath Truffles Recipe
Homemade bath truffles are easy with this fun rosemary bath truffles recipe packed with skin soothing ingredients.
Materials
2

cups

baking soda

1

cup

citric acid

2

tablespoons

dried rosemary

coarsely crushed with mortar + pestle or pulsed with a blender

1/4

cup

mango butter

1/4

cup

plain castile soap

2

tablespoons

vegetable glycerin
Instructions
In a mixing bowl, combine the baking soda, citric acid and rosemary. Mix well.

In a double boiler over low heat, melt the mango butter.

Remove the mango butter from the heat and quickly add the castile soap and glycerin. Whisk well.

Slowly add the wet ingredients to the dry, while stirring, until the mixture resembles wet sand.

Using a cookie or ice cream scoop, scoop dollops of the mixture onto parchment paper and leave to dry for at least 4 hours or overnight.

Keep stored in a dry, airtight container until ready to use.

Enjoy!