Ever wonder what to do with dried lavender? Let's discover dried lavender uses, recipes and more in this informative lavender post!
Jump to:
Lavender
Lavender is a soothing, healing, flowering plant of the Lamiaceae family with a beautifully deep, floral scent that can be used a large variety of ways.
Both Lavandula angustifolia (English lavender) and Lavandula stoechas (French lavender) are commonly used in food, drink, body and home care products. They are both edible, but their scents and flavors vary slightly, with some people preferring one over the other.
English lavender has a soft, floral scent with a slightly sweet flavor, whereas French lavender has a stronger more pine-like scent, with a more earthy taste.
Whether using dried lavender internally, or externally, I do recommend growing or sourcing lavender that is organic and free from pesticides for best results when trying out some of the fun ideas below.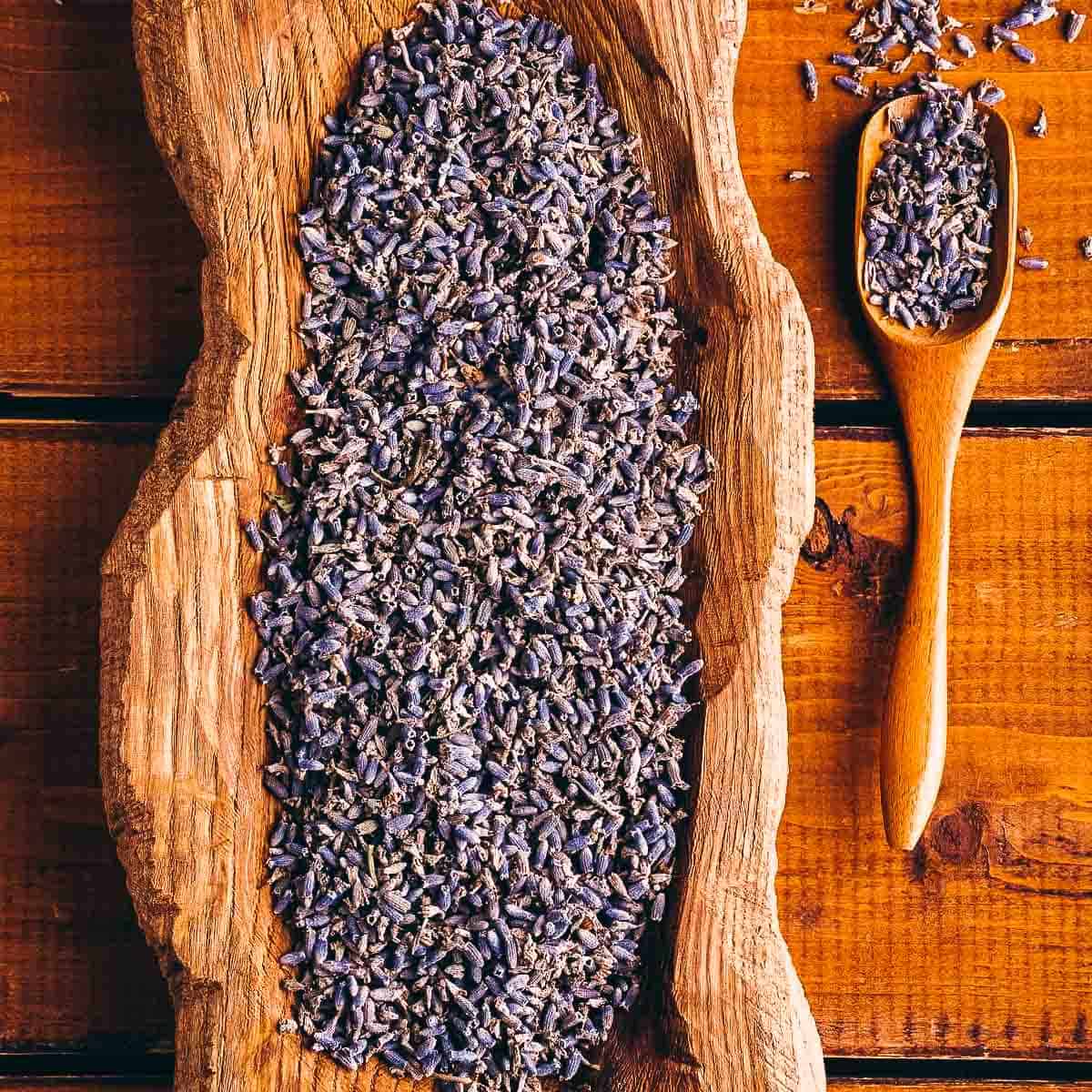 13 Dried Lavender Uses
1. Facial Cleansing Grains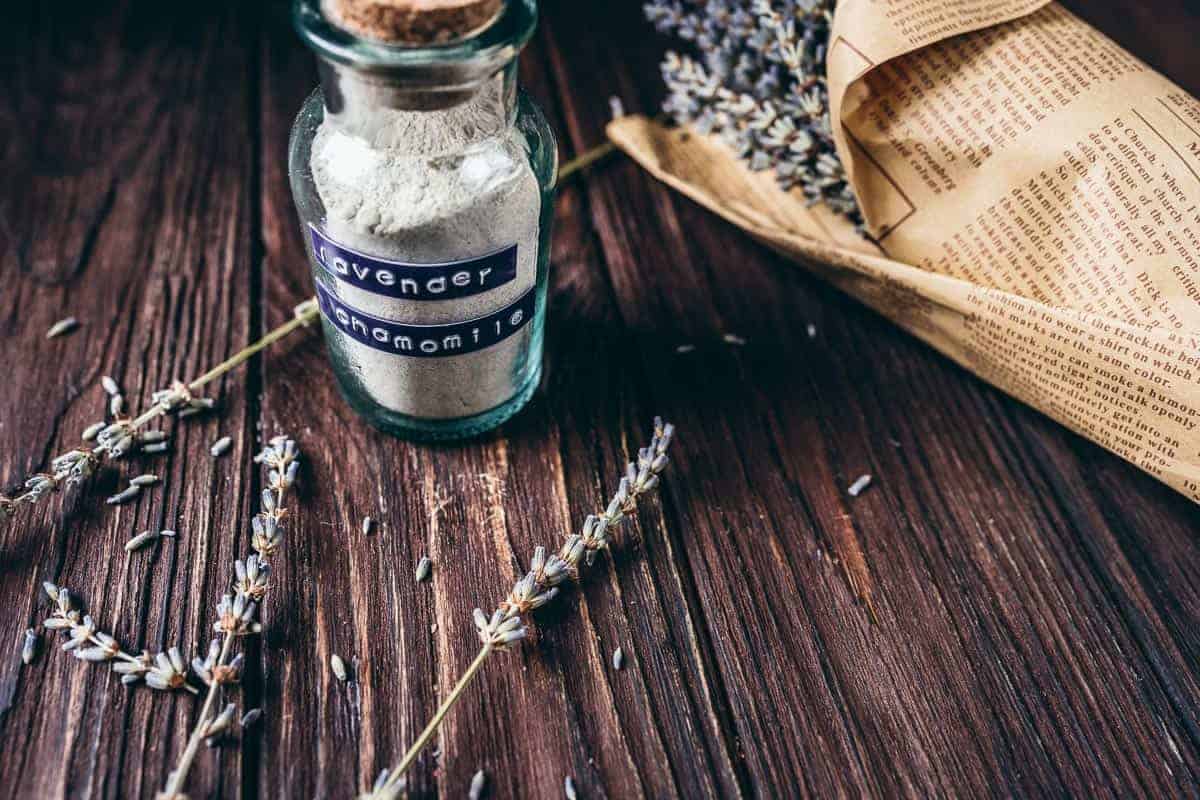 Due to lavender's natural anti-bacterial and skin-soothing properties, it makes a wonderful addition to facial care products. These lavender facial cleansing grains not only smell heavenly, but leave your skin silky smooth.
2. Bath Salts
Bath salts not only help soothe the stress away, but also make excellent gifts for a friend or family member in need of a little self-care. To make lavender bath salts, you can simply mix 2 cups epsom salt with one cup of baking soda, then mix in 2 tablespoons of dried lavender buds (optionally, you can add a few drops of lavender essential oil as well). Pour 1/2 cup of bath salts under warm running water in the tub, soak and enjoy!
3. Lavender Lemonade
Lavender lemonade is a wonderful way to enjoy the sweeter side of lavender. This lavender lemonade recipe is easy, tasty and super refreshing.
4. Dryer Bags
This is one of my favorite ways to enjoy lavender's scent! To make DIY lavender dryer bags, simply fill a small muslin drawstring bag with dried lavender flowers, tie it tightly a few times, then throw it into the dryer before your next dryer cycle. Laundry time will never be the same again!
5. Lavender Simple Syrup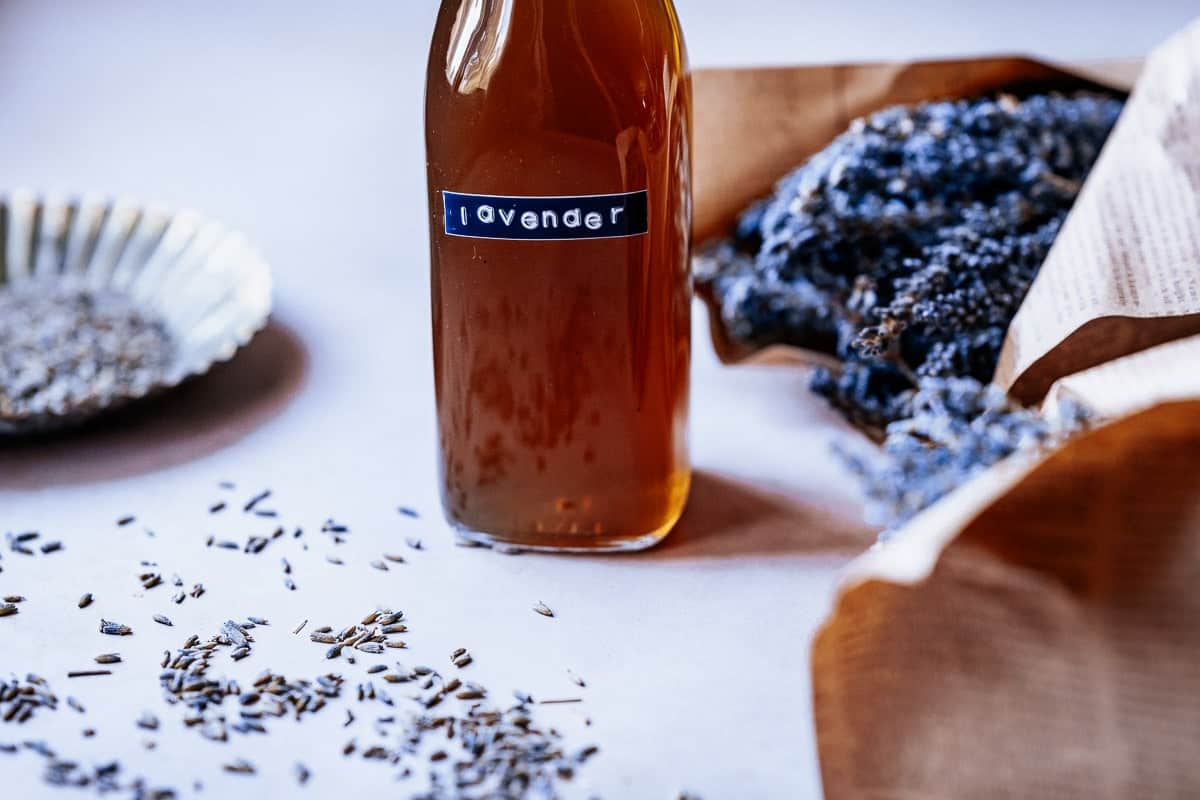 Lavender simple syrup is a great way to capture the quintessential lavender flavor in a bottle! You can use lavender simple to syrup in both hot and cold beverages, to make your own unique drink, to replace maple syrup in breakfast fare, to soak baked goods and more! To make it, check out my favorite lavender simple syrup recipe.
6. Lavender Moon Milk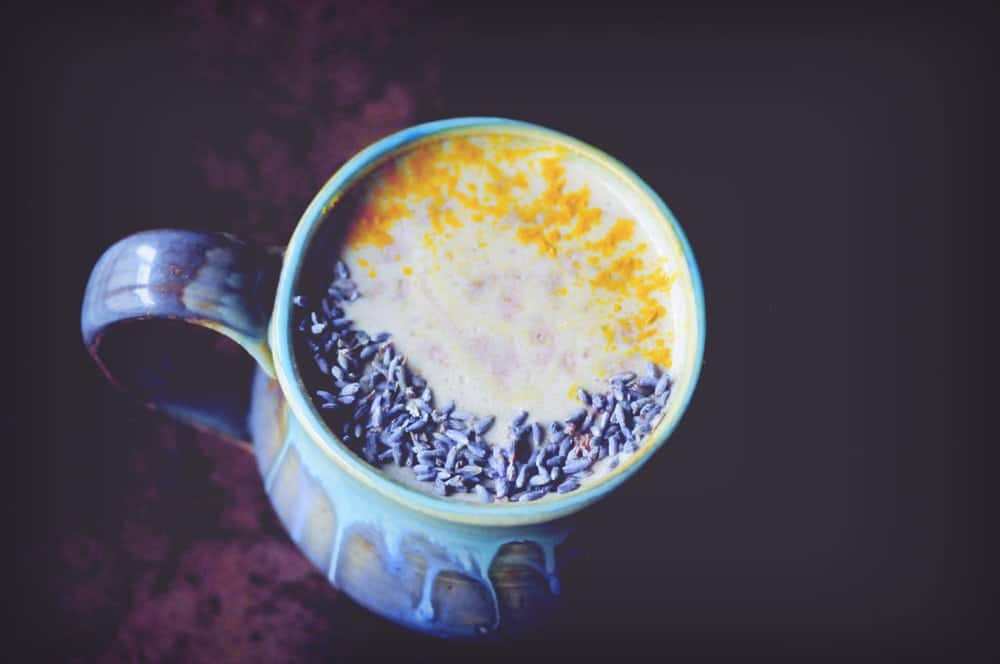 A cozy, warm beverage just fits when it comes to relaxing lavender, and moon milk is no exception. Check out this lavender moon milk recipe to destress and unwind.
7. Lavender Sachets
Filling a small, cute fabric bag with dried lavender to make a lavender sachet is a great use for a bunch of lavender you may have on hand. You can use the sachets for their natural aroma by placing them in clothing drawers, on bedside tables, attached to wrapped gifts or placing under your pillow for a more restful sleep. The fragrance of lavender in this form is an absolutely heavenly way to enjoy it.
8. Lavender as Decoration
You can dry a lavender harvest in bundles (or purchase) and store the bundles in vases as an eye-catching addition to your living space. Dry lavender bunches hold both their form and scent for some time to come.
9. Baked Goods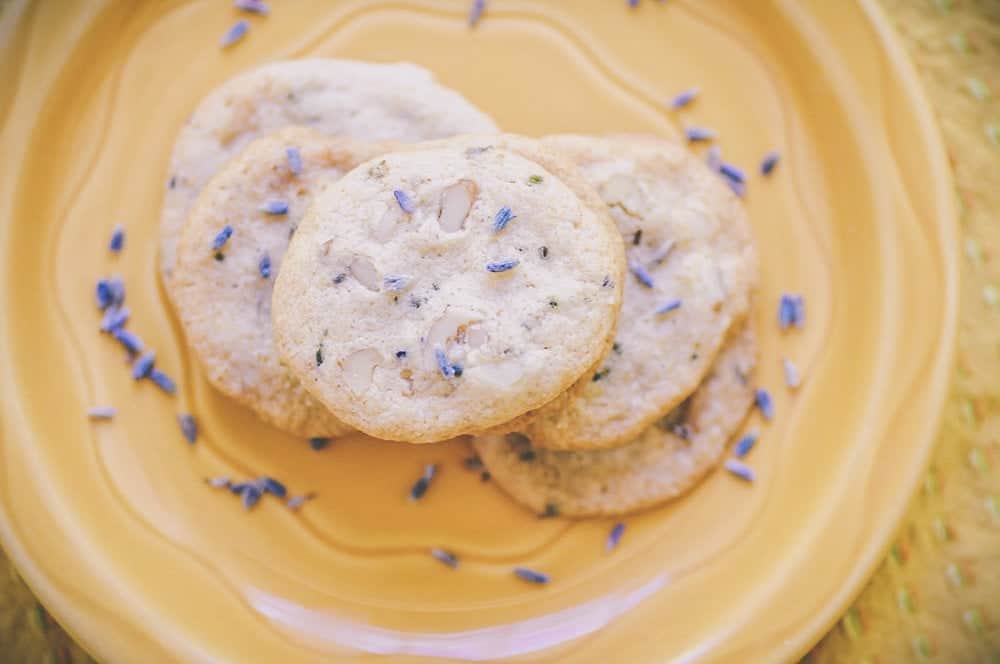 Enjoy all the flavor lavender has to offer by mixing dried lavender buds into your next baking project. For inspiration, check out these gluten-free vegan lavender shortbread cookies.
10. Homemade All Purpose Cleaner
To make a natural cleaner, fill a jar halfway with dried lavender buds, then cover with white distilled or apple cider vinegar and allow it to steep for at least 2 weeks. Strain and funnel the lavender vinegar into a spray bottle to use for household cleaning. Alternatively, you can also incorporate lavender into Four Thieves vinegar for cleansing purposes as well.
11. Insect Repellent
To use lavender as a bug repellent, simmer one part dried lavender and one part water for 20 minutes. Cool and strain the water, funneling it into a spray bottle. Spray this lavender tea on your skin or anywhere you are trying to keep the bugs away.
12. Infused Oil
Infused oils are a wonderful way to enjoy nearly any herb. To make lavender infused oil, mix one part dried lavender flowers with 2 parts carrier oil of choice and allow to infuse for at least a few weeks before straining and using. For cooking applications, try using a good quality olive oil; for external application, try jojoba or sweet almond oil. It makes a wonderful after-shower moisturizer.
13. Lavender Potpourri
To make your own lavender potpourri, combine dried lavender buds with another favorite fragrant dried flower, such as rose buds or jasmine flowers, as well as a few drops of lavender essential oil. Toss to coat and place in a decorative bowl anywhere an environment can use a little lift.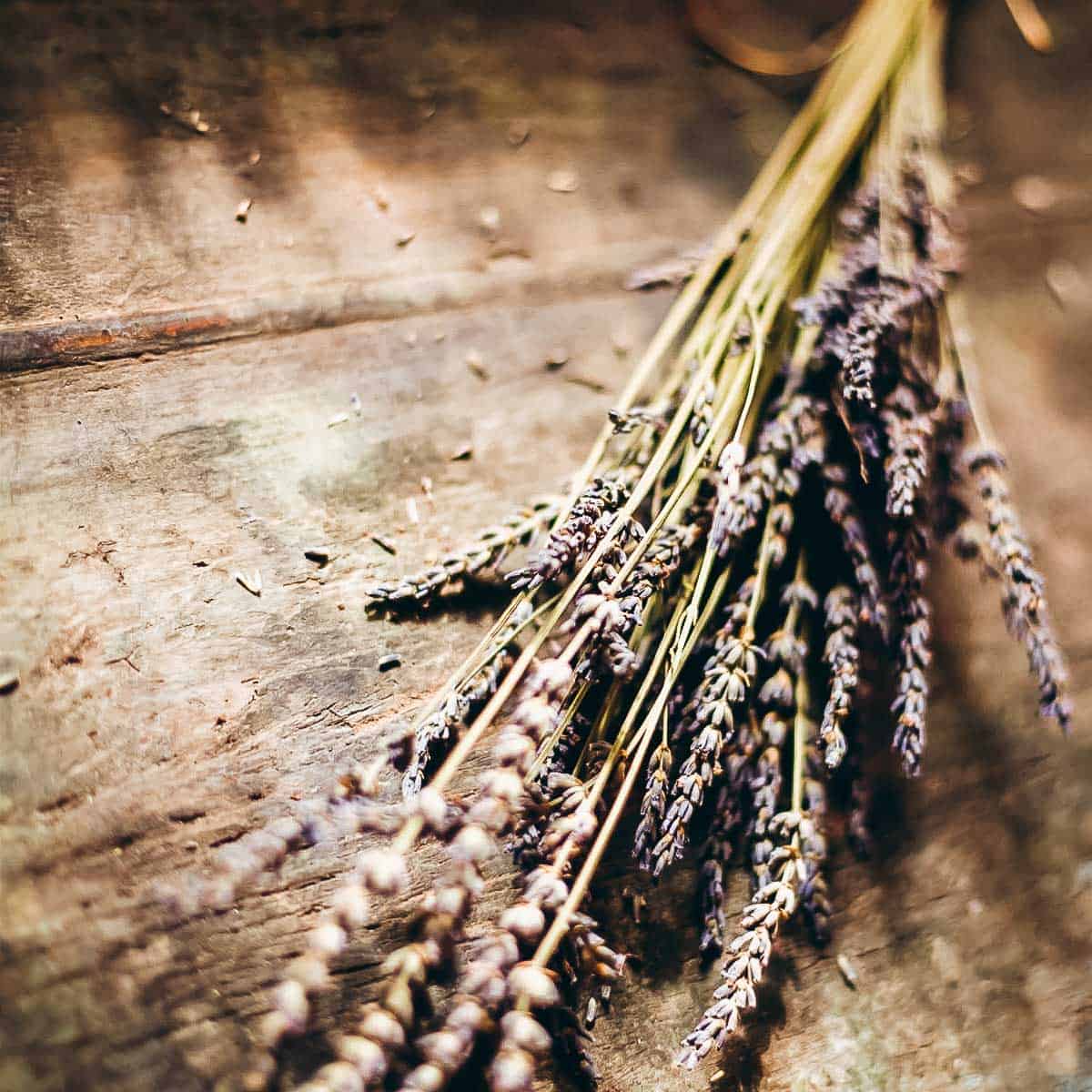 Frequently Asked Questions
How long does dried lavender last?
How long dried lavender lasts depends entirely on the environment, but most good, dried lavender will maintain its scent for at least a few years before fading.
How do you preserve dried lavender?
To make best use of dried lavender, keep it stored in an airtight container in a cool, dry place away from direct sunlight for best results.
What can I do with dried lavender stems?
Dried lavender stems are full of flammable oils that make a great fire starter or can simply be mixed into lavender potpourri to make use of their fragrance.
What can I do with leftover lavender leaves?
Lavender leaves have many of the same properties as the lavender buds discussed above. You can infuse them in oil, brew them in tea as an insect repellent, or incorporate into bath or body care products, to name a few.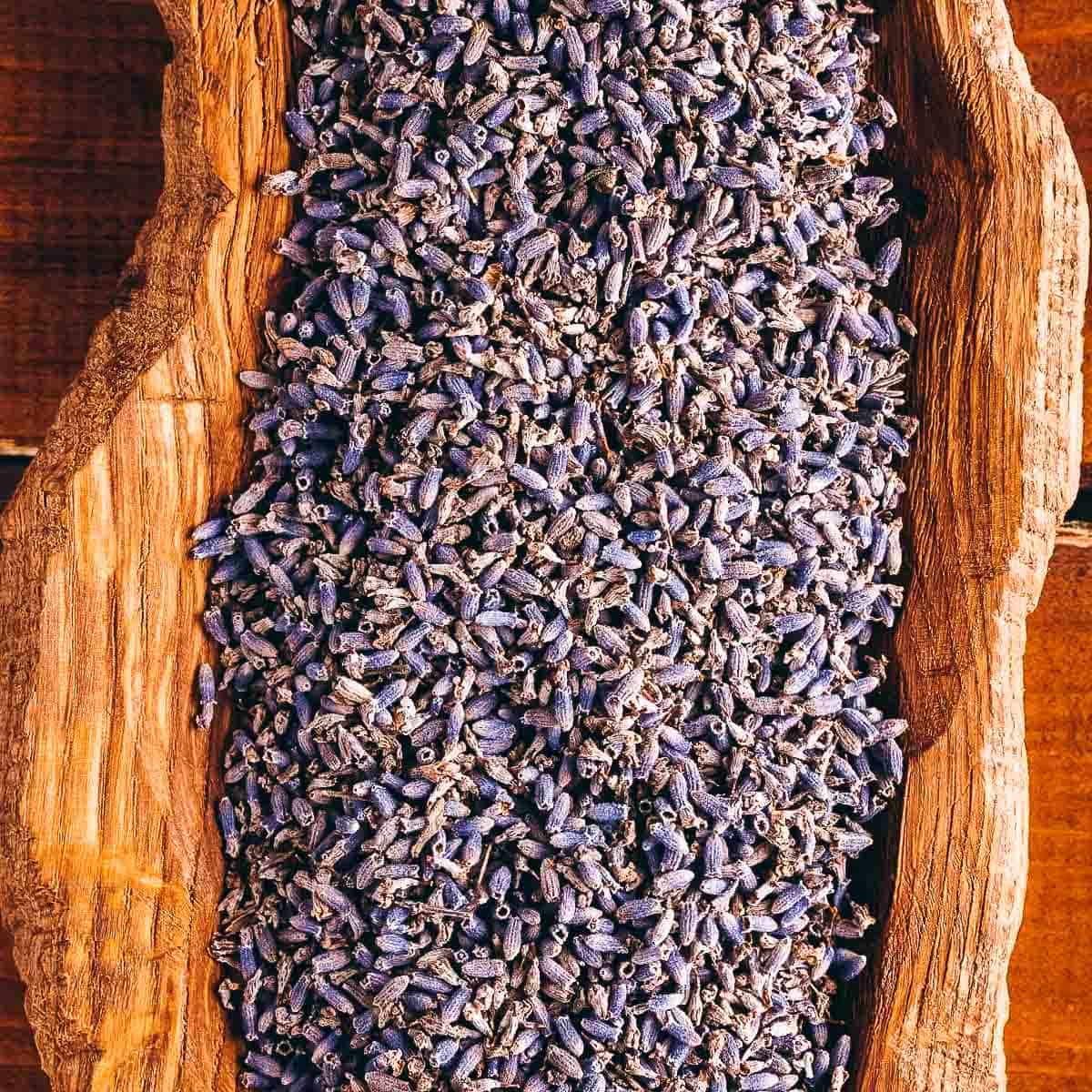 Where to Buy Dried Lavender
I like to buy high quality dried lavender buds from Starwest Botanicals.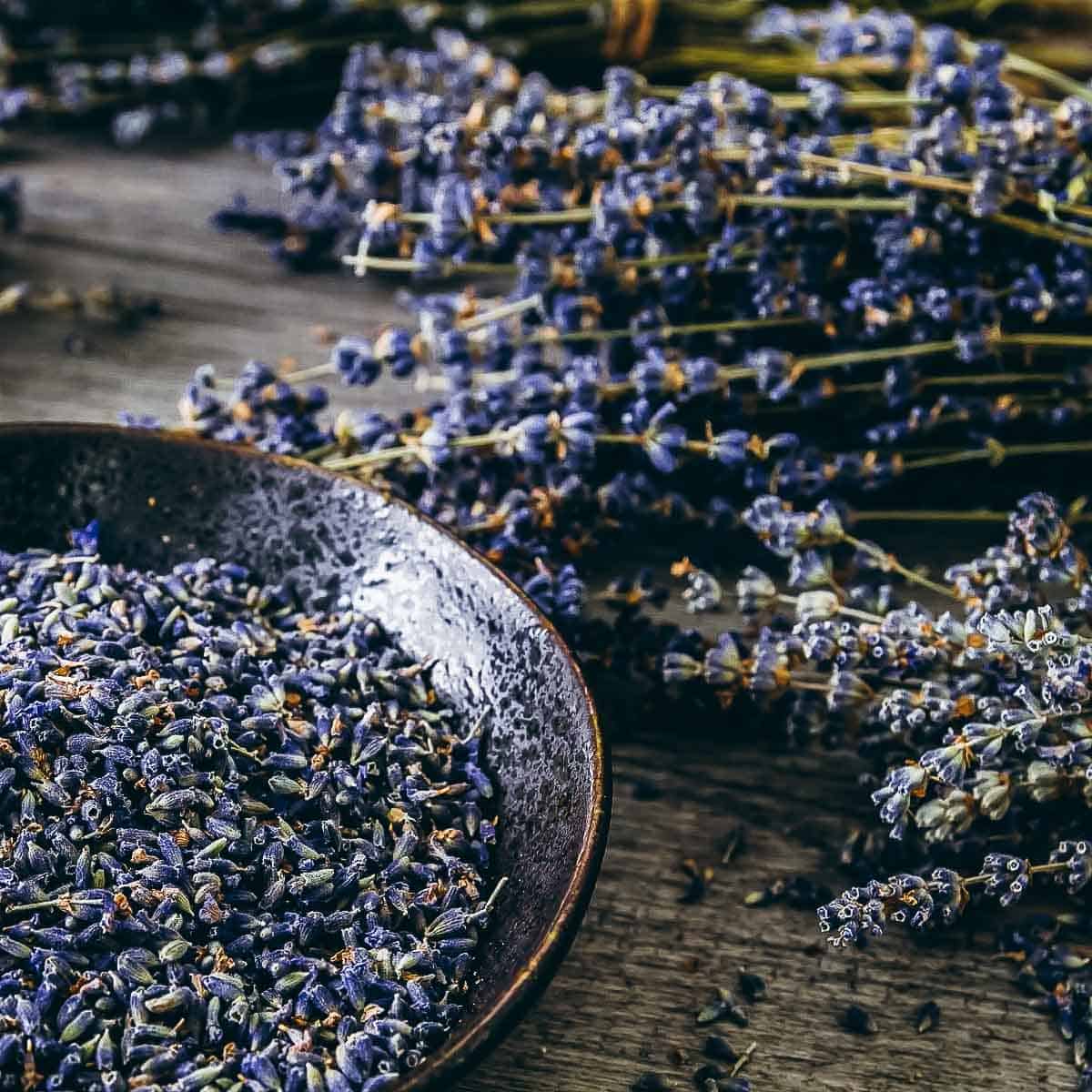 More About Lavender
To learn more about lavender, check out 19 Best Lavender Recipes!