A revitalizing and invigorating essential oil blend in roll on form. This easy DIY aromatherapy perfume is perfect for renewing the senses.
Jump to:
These easy essential oil rollers are not only fun and easy to make, but rich in an aroma with uplifting properties. You will use a carrier oil to dilute the essential oils and make it safe for topical application on skin. This is a great thing to keep in your pocket for whenever you need a boost! Enjoy.
Why You'll Love This Easy DIY
Super simple and easy recipe.
Uplifting and energizing fragrance.
Stores well.
Long-lasting scent on the skin.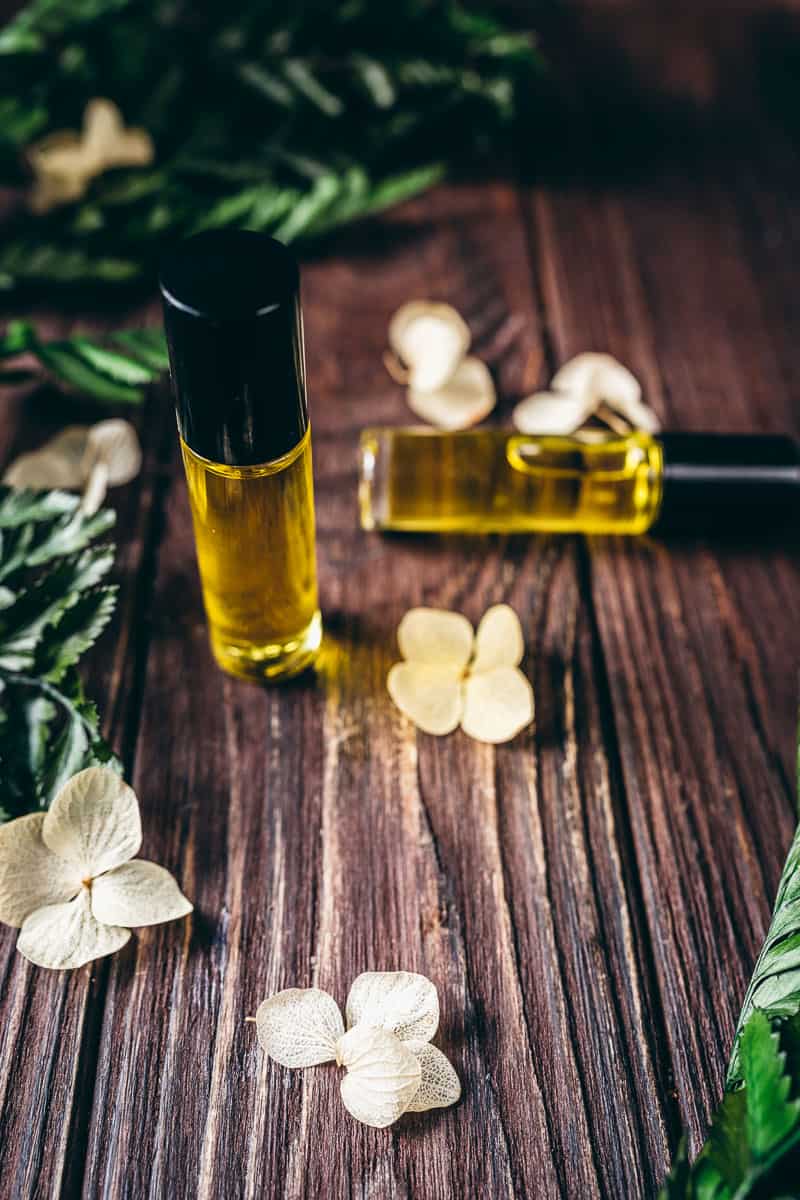 Ingredient Notes & Aromatherapy Benefits
Jojoba oil: I really like to use jojoba oil as it is good for nearly any skin type and most closely resembles our body's natural oils, making it a great choice for a roll-on that is safe to apply to any part of the body. Having said that, you can use any carrier oil of your choice in this DIY. Hemp seed oil and sweet almond oil are two other favorites of mine.
Sweet orange essential oil: Sweet orange adds a dose of happiness to this blend, as it is a great mood lifter and anxiety reducer.
Lavender essential oil: A touch of this oil adds a calm, soothing and relaxing component to the blend.
Rosemary essential oil: Rosemary helps sharpen the mind and memory banks, and adds an energizing and focusing touch to this blend.
Bergamot essential oil: Bergamot is refreshing and invigorating and adds a touch of joy and inspiration.
Peppermint essential oil: Peppermint is a great pain reliever, immediately giving some clarity and encouragement to this blend.
Eucalyptus essential oil: Eucalyptus cleanses the senses, boosts circulation and makes a great "second wind" oil to add to this blend.
Note: This is my homemade revitalizing roller ball blend. While it is wonderful as is, this recipe also serves as a good base for making your own blends once you are ready. Have fun experimenting with your own essential oil blends!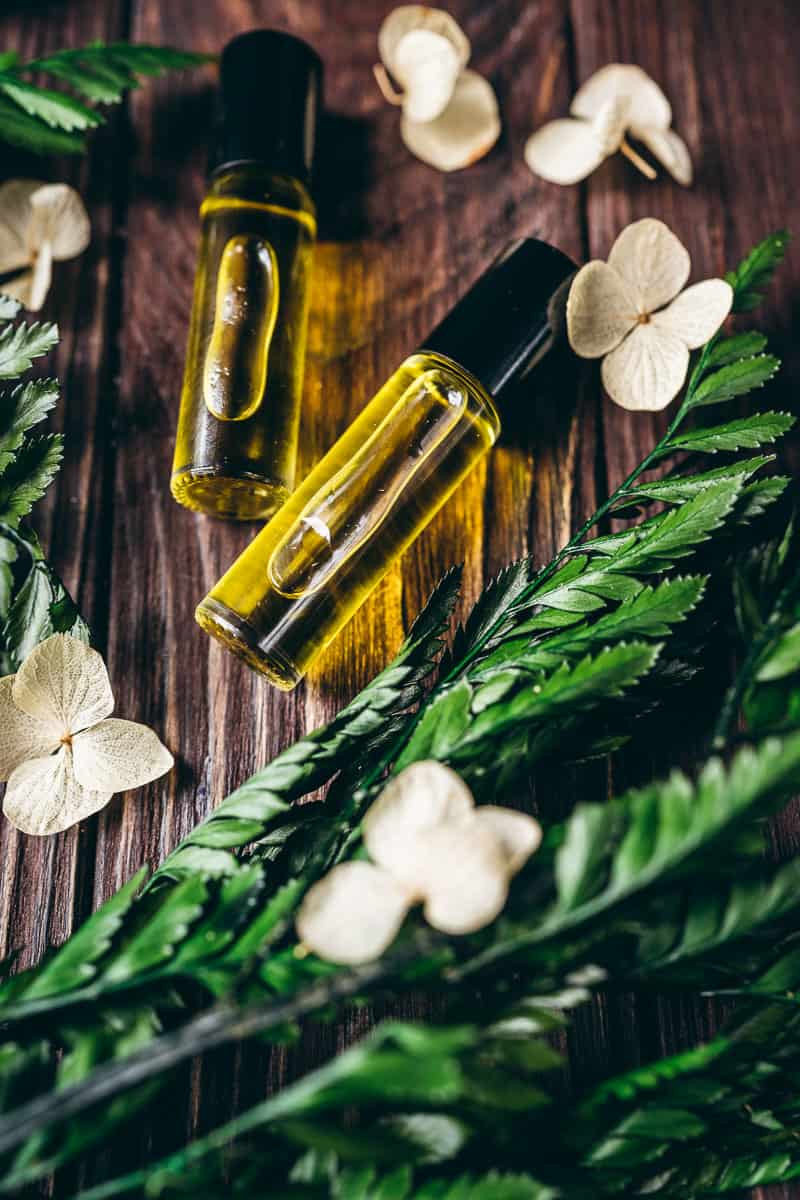 Instructions
You simply combine all of the ingredients, then the mixture funnel into roller bottles. Easy peasy!
How to Use Essential Oil Roll-Ons
Roll a dab of this aromatherapy blend behind your knees, across your forehead or temples, on the wrists, bottoms of the feet, or any specific areas that are full of tension or in need of revitalization.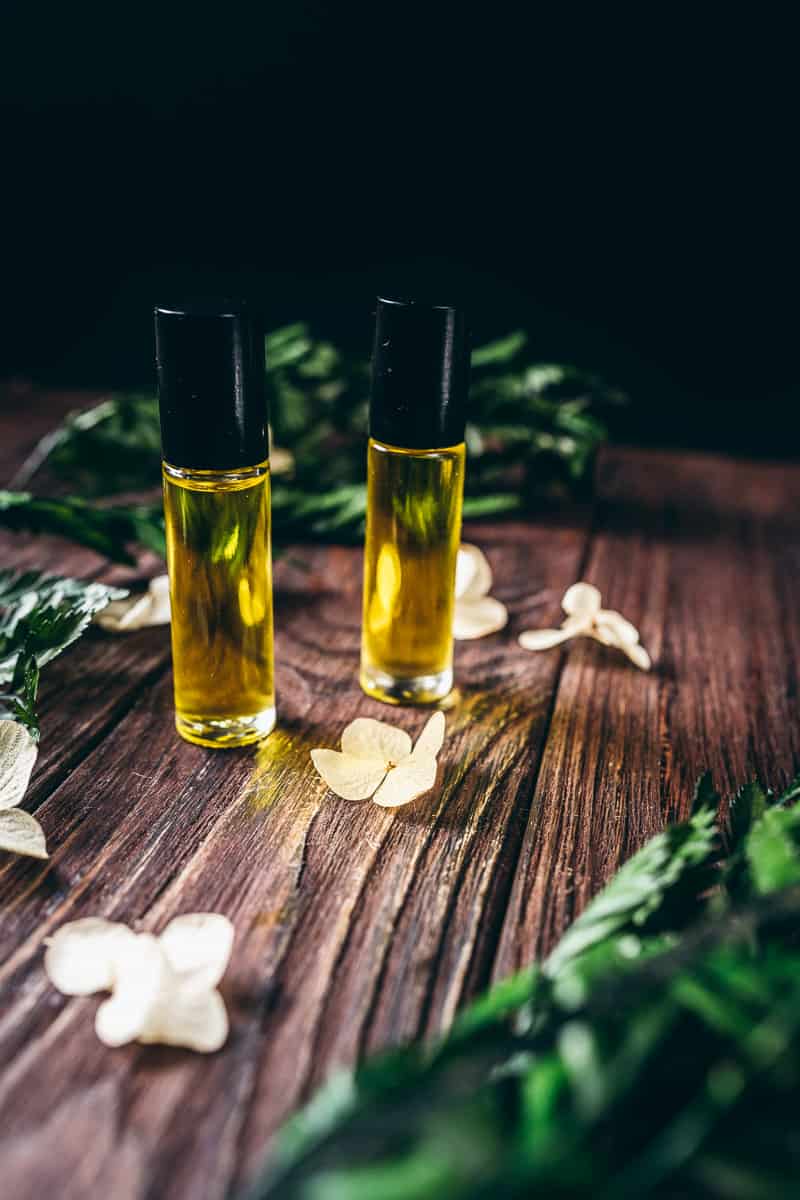 Frequently Asked Questions
How long does homemade perfume keep?
This homemade perfume roll-on keeps for up to 6 months in cool, dry conditions.
Can I add this aromatherapy blend to a diffuser?
Carrier oils are not safe for diffusers, but if you omit the jojoba oil, you can use this essential oil blend in a diffuser.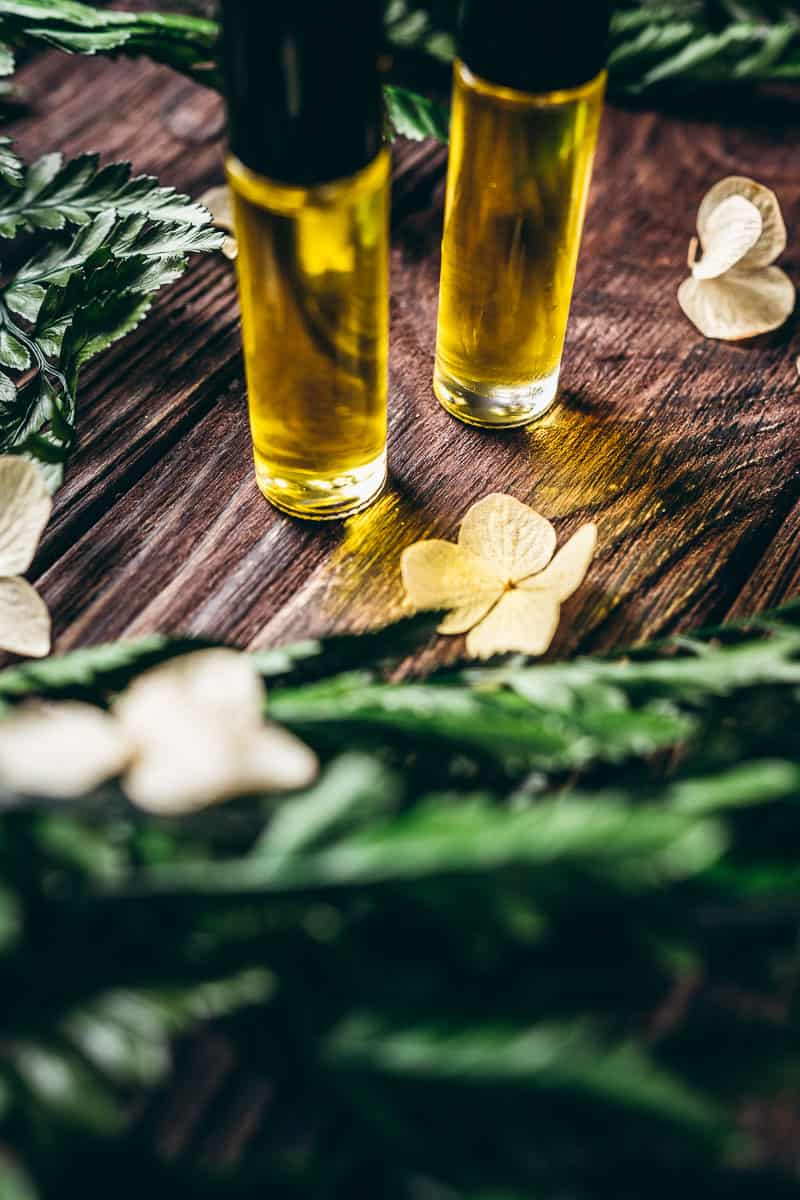 More Essential Oil Recipes
DIY Revitalizing Aromatherapy Roll On Perfume
A revitalizing and invigorating essential oil blend in roll on form. This aromatherapy perfume is perfect for renewing the senses. Easy DIY recipe.
Materials
4

teaspoons

jojoba oil

4

drops sweet orange essential oil

4

drops lavender essential oil

4

drops rosemary essential oil

4

drops bergamot essential oil

2

drops peppermint essential oil

2

drops eucalyptus essential oil
Instructions
In a cup or bowl combine the jojoba oil and essential oils. Mix well.

Funnel the mixture into two 10mL roller bottles.

Keep stored in a cool and dark place for up to 6 months.
Notes
Be certain to use only pure essential oils for best results. I'm a big fan of Mountain Rose Herbs essential oils.