Use this yarrow salve recipe to make boo boo sticks or a yarrow balm to have on hand for a large variety of uses.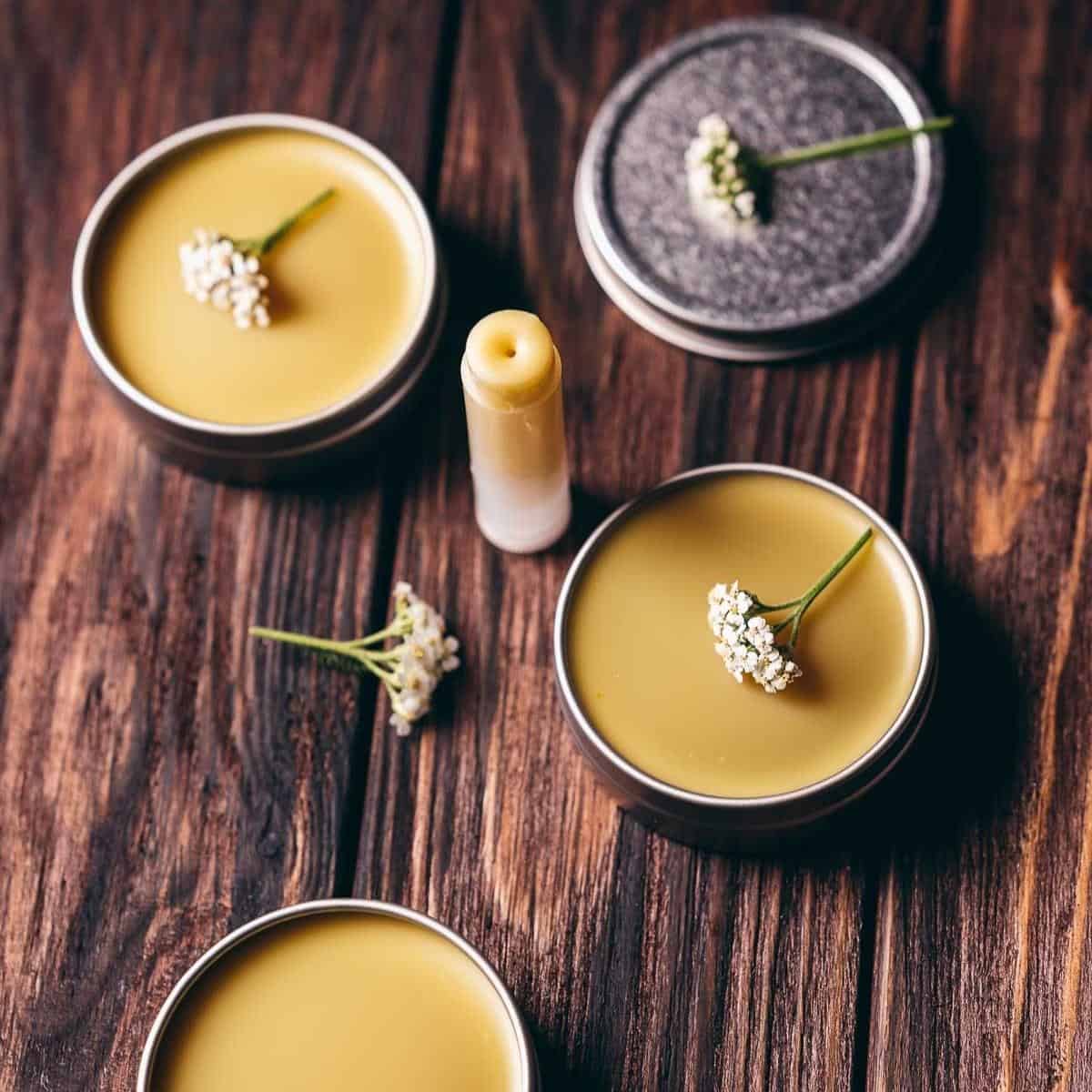 Jump to:
What is Yarrow?
Yarrow (achillea millefolium) is a perennial herb that is part of the aster family. The plant grows to be about two feet tall and has slender, green leaves that are deeply divided into narrow segments. The flowers of the yarrow are small and clustered, and they can be white, pink, or purple. Both the fresh yarrow and dried yarrow leaves are used.
Yarrow is native to Europe and Asia, but it can now be found growing in North America as well.
The herb has a long history of use in folk medicine, and it is still used today for its healing properties. It is a highly medicinal herb! Yarrow can be taken internally as a tea or tincture, or it can be applied externally as a compress.
The herb is thought to promote circulation and aid in digestion, and it is also used to treat colds and flu. Yarrow is a versatile herb that has many uses, making it a valuable addition to any herbal medicine cabinet.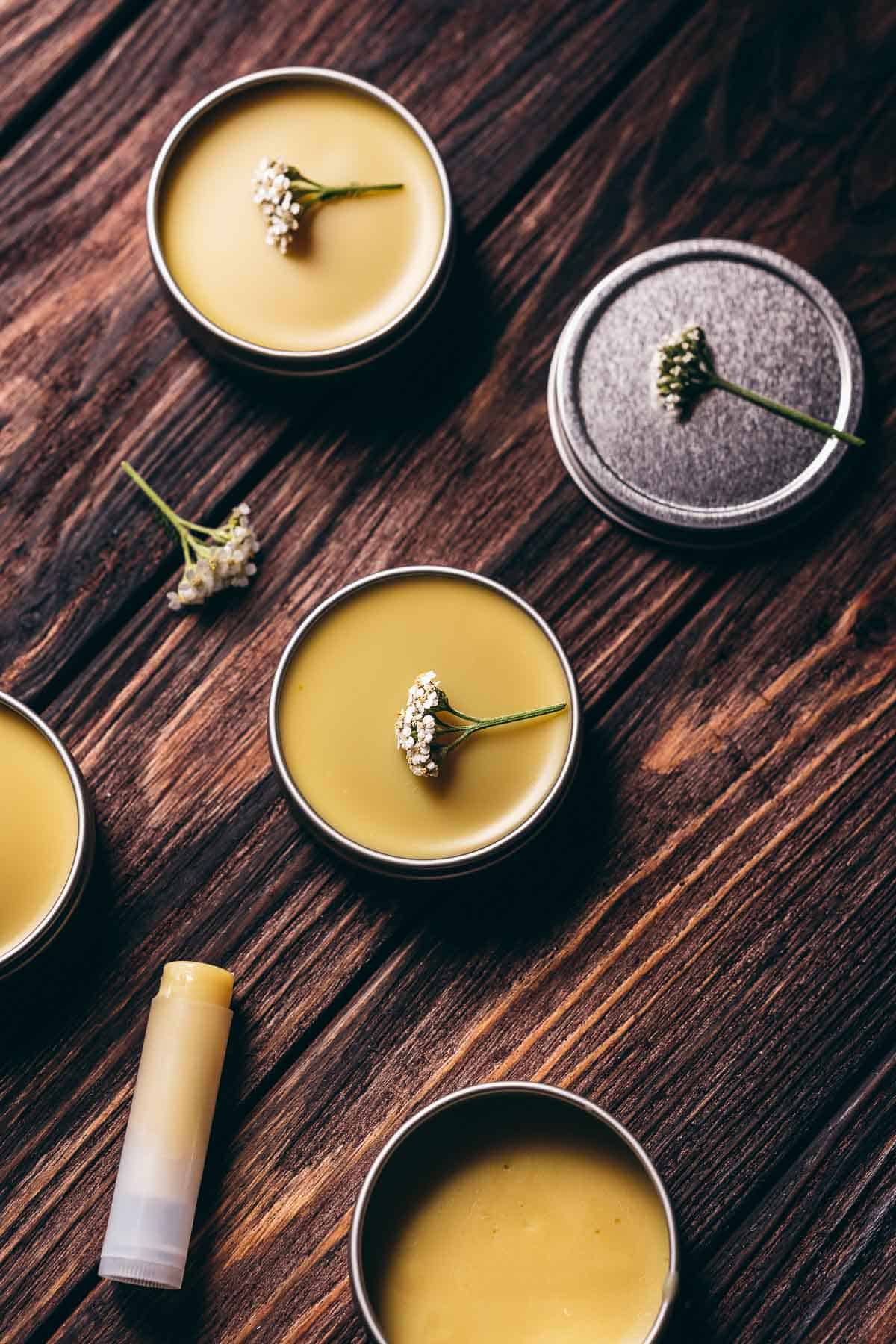 Why You'll Love This Recipe
One of the best things about this recipe is that there's no special equipment needed. All you need to make yarrow salve is the standard double boiler many of us have at home. If you don't have a double boiler, you can use a simple bowl nested on top of a pot of simmering water instead.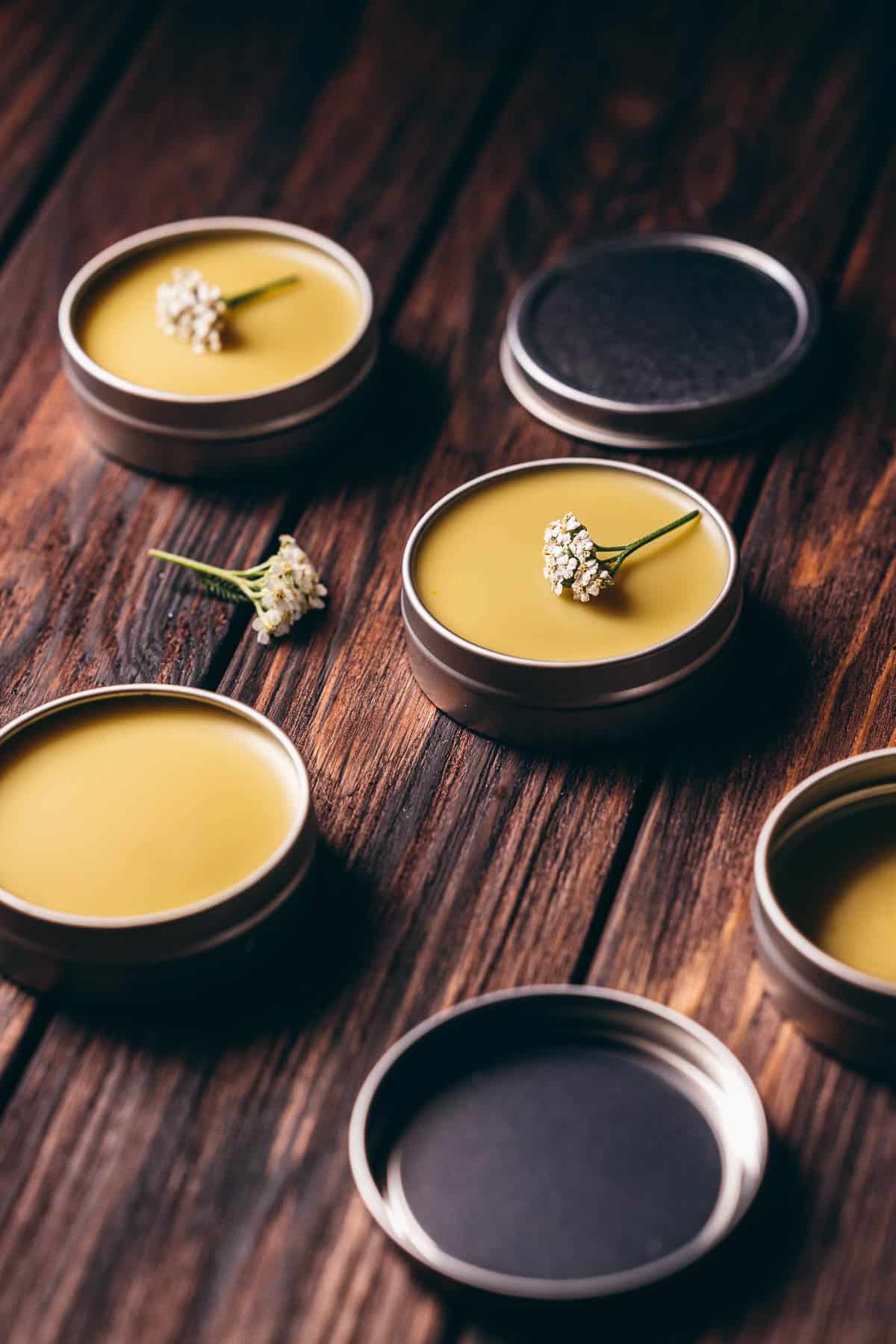 Ingredients
Yarrow infused oil: You can easily make this by infusing some olive oil with yarrow leaves and yarrow flowers, either fresh or dried. Grab the full yarrow infused oil recipe here.
Beeswax: Beeswax comes in a variety of colors, but yellow and white are the most common. I prefer to use the pellets because they are easier to melt, but you can use whatever form you prefer.
How to Make Yarrow Salve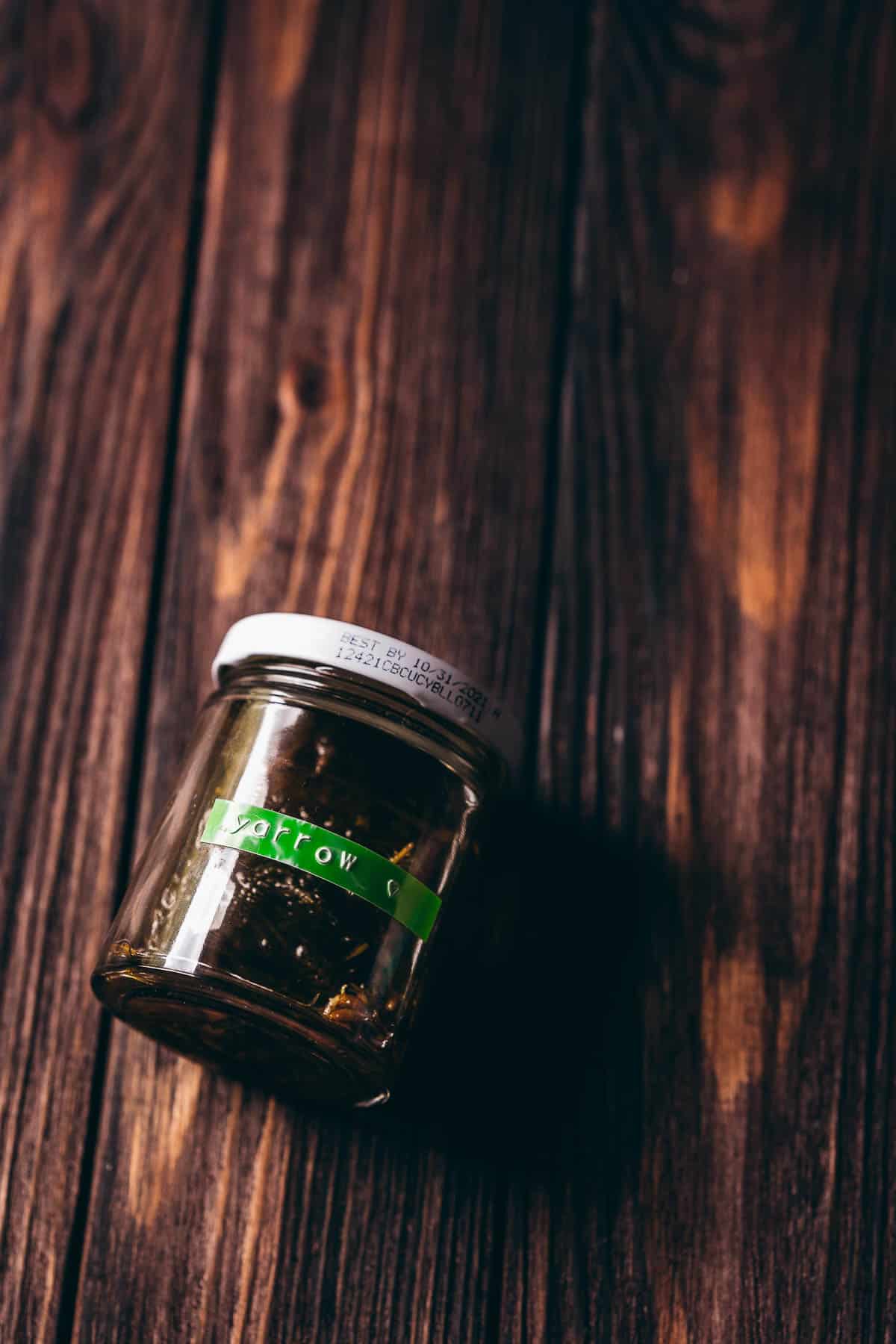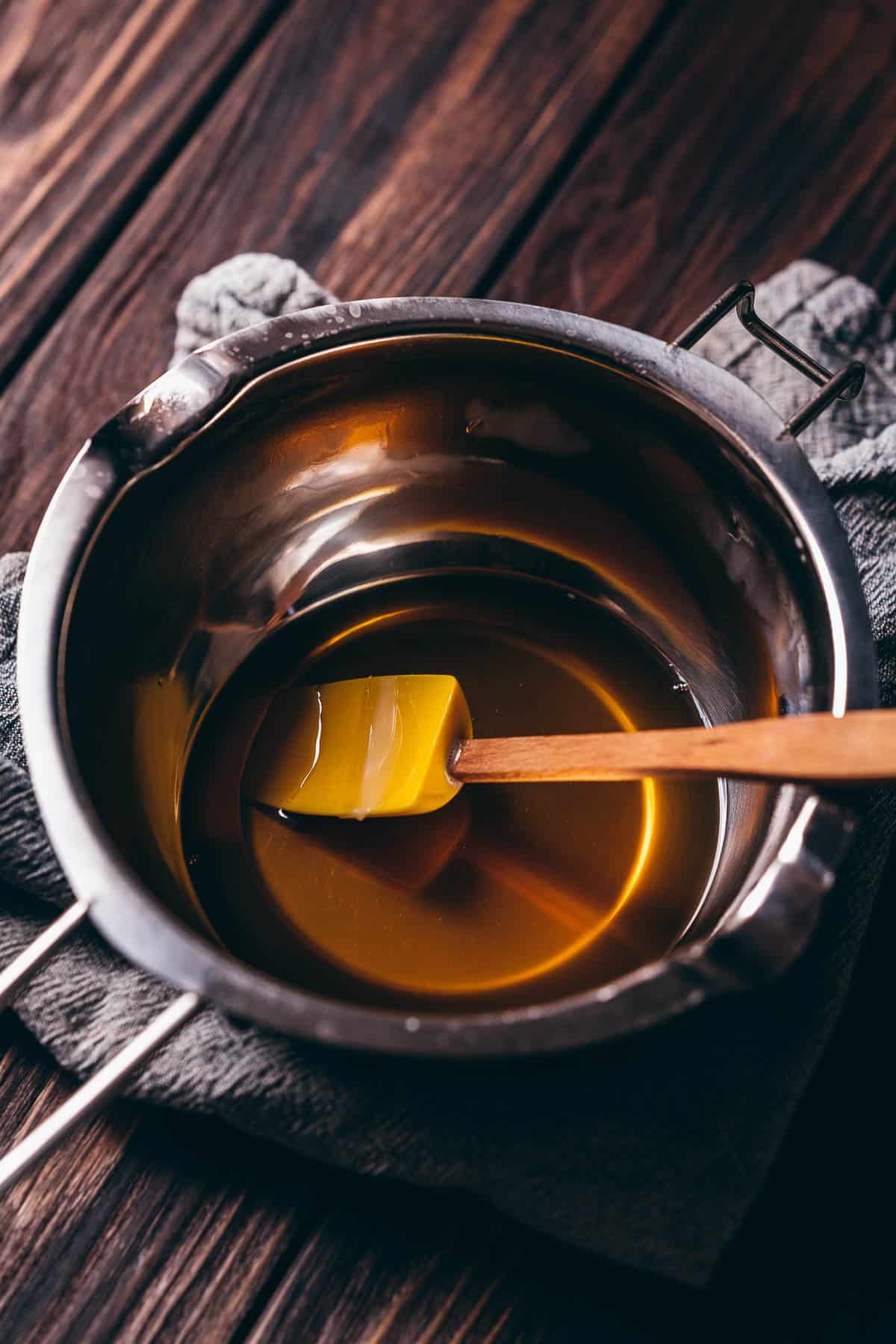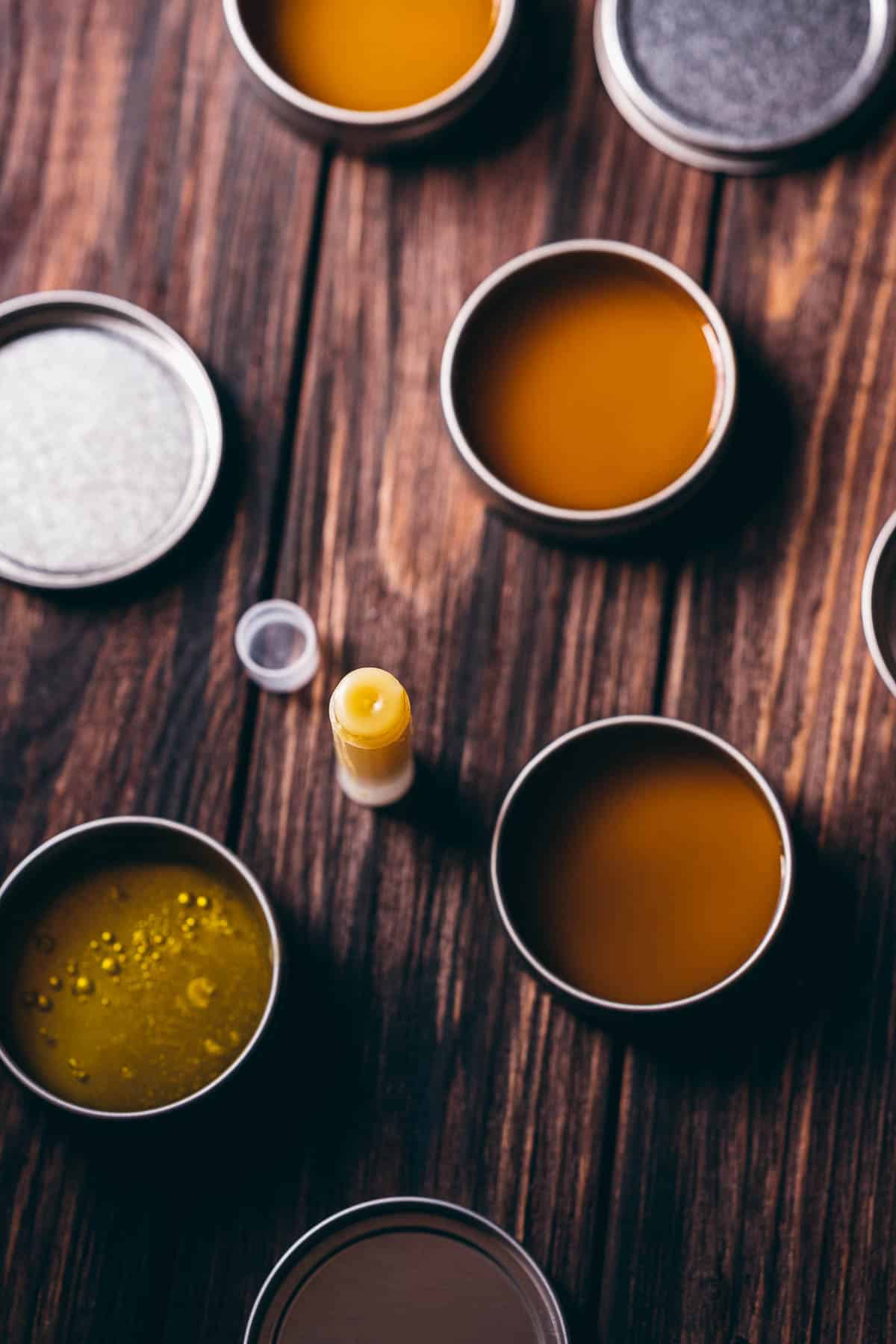 Make yarrow infused oil, if you haven't already.
In a double boiler over low heat, combine the yarrow infused oil and beeswax.
Stir for around 5 minutes until the ingredients have completely melted.
While it is warm, carefully pour the mixture into either metal salve tins, glass jars, or lip balm tubes if you are making boo-boo sticks. You may need to strain it using cheesecloth if there are any little lumps of beeswax that haven't melted into the mixture.
Leave it to cool completely before adding any lids or tops to the tubes or tins.
Boo Boo Sticks
One of my favorite ways to use this recipe is to pour the still-melted salve into lip balm tubes, let them cool, then give them to my children to easily use on any boo boos they acquire while playing outside. It's amazing how quickly scrapes heal with this magic balm!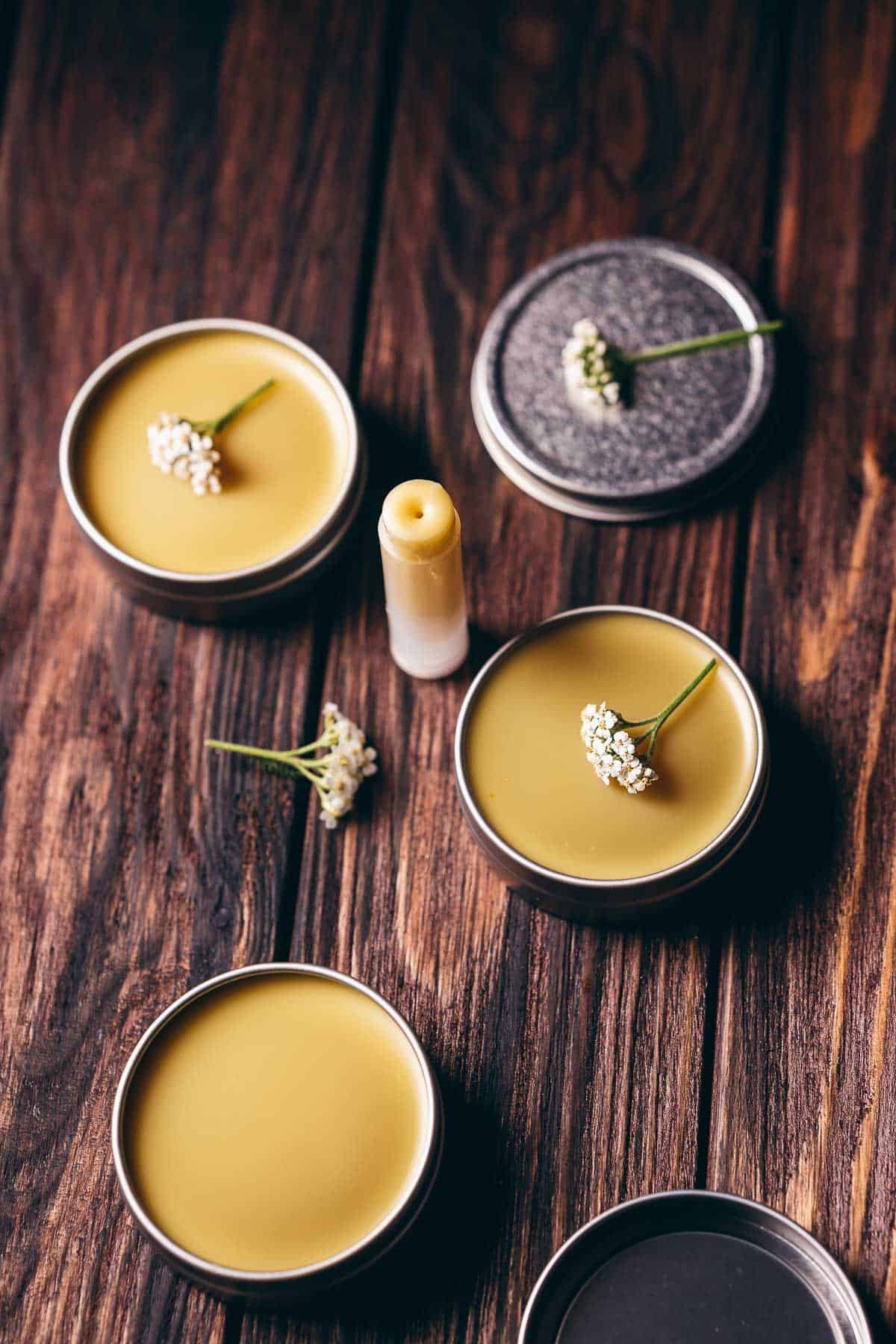 Uses and Benefits
Yarrow salve is a versatile and effective natural remedy for minor wounds and skin irritations. Yarrow has antimicrobial properties, which makes it effective in treating cuts and scrapes. It also helps to soothe burns and rashes.
Yarrow is often combined with other healing herbs, such as lavender, lemon balm, comfrey or calendula. This salve can be used on both adults and children. It's safe for use on broken skin, and it can help to slow down the bleeding and speed up the healing process. It is great for bee stings and those little cuts that kids get all the time as well as to ease bruises.
It can also be added to joints for people suffering from arthritis or other similar conditions and can help to ease the pain somewhat. The anti-inflammatory benefits of the herb can help reduce swelling and pressure on the joints.
It is a welcome addition to any first aid kit!
Storage
Store the yarrow salve in a cool, dry place. Ideally, herbals salves should be used within 1 year of making them to make use of potency.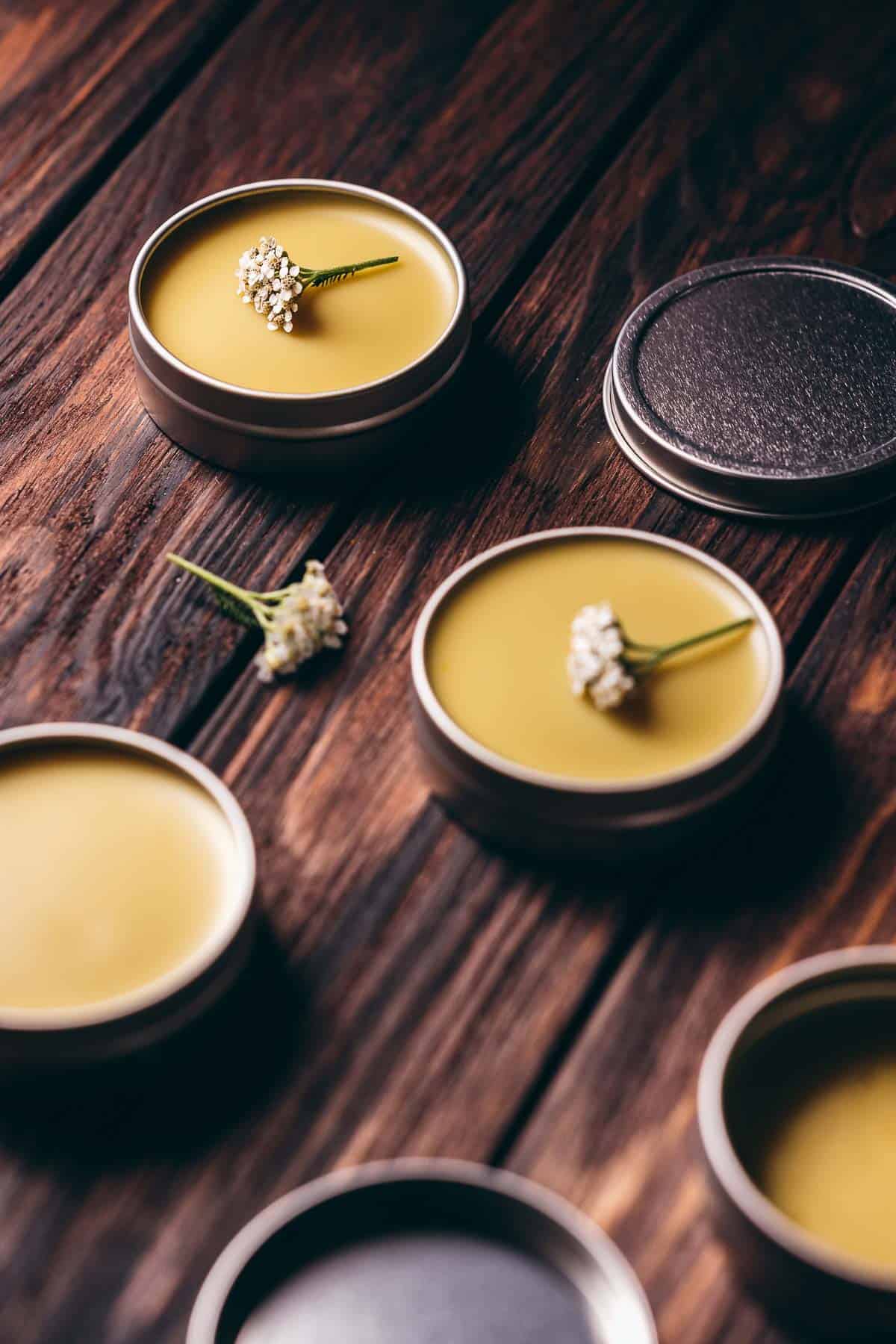 Frequently Asked Questions
Where does yarrow grow?
Yarrow is a perennial herb that can be found growing in meadows, woods, and roadside verges. The plant has a very distinctive appearance, with a long, slender stem and flat, clustered flowers. The leaves are finely divided and have a strong scent.

Yarrow comes in a variety of colors, including white, yellow, pink, and purple. When identifying yarrow, it is important to look for these key features. However, it is also worth noting that the plant can be easily confused with similar species such as Conium maculatum or Daucus carota.

If you are unsure which plant you are looking at, it is always best to seek an expert's advice.
How do you use yarrow for wounds?
Yarrow is a great herb to keep on hand as a first aid salve for minor cuts and scrapes. To use it, simply clean the wound and then apply the yarrow salve. The salve will help to close the wound quickly.

Just be sure not to use it on puncture wounds or severe wounds. For those, you'll need to see a doctor or head to the emergency room. Minor cuts and scrapes, though, are perfect for this salve.
What are the side effects of yarrow?
While yarrow is generally safe to use, there are some potential side effects to be aware of. The most common side effect is an allergic reaction, which can occur when the plant comes into contact with the skin. People who are allergic to other plants in the Asteraceae family are particularly at risk.

If you experience any adverse effects while using yarrow, discontinue use immediately and consult your healthcare provider.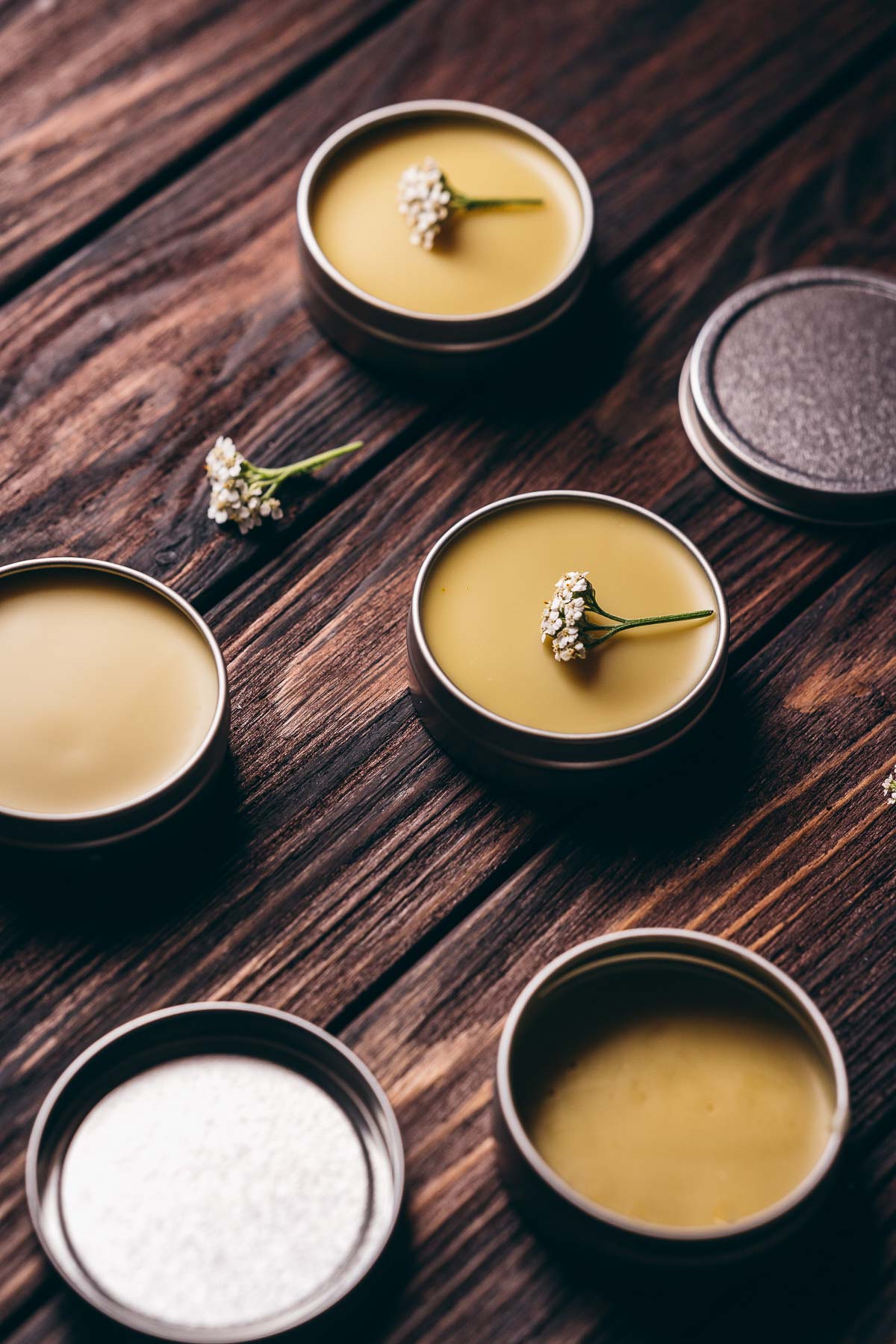 You Might Also Like
Yarrow Salve
Use this yarrow salve recipe to make boo boo sticks or a yarrow balm to have on hand for a large variety of uses.
Instructions
In a double boiler over low heat, add the yarrow infused oil and beeswax.

Stir until completely melted, about 5 minutes.

Quickly and carefully pour the mixture into metal salve tins or for boo-boo sticks, pour the mixture into lip balm tubes.

Let the salve set and cool completely before placing the lids on the tins and/or tubes.
Notes
This is a hard-set salve. I like this consistency for first aid use, as it has great staying power once applied as opposed to a softer-set salve. Having said that, if you prefer a softer salve, use 1/4 cup beeswax instead of 1/2 cup.